Arcana: los secretos del tarot
Exhibition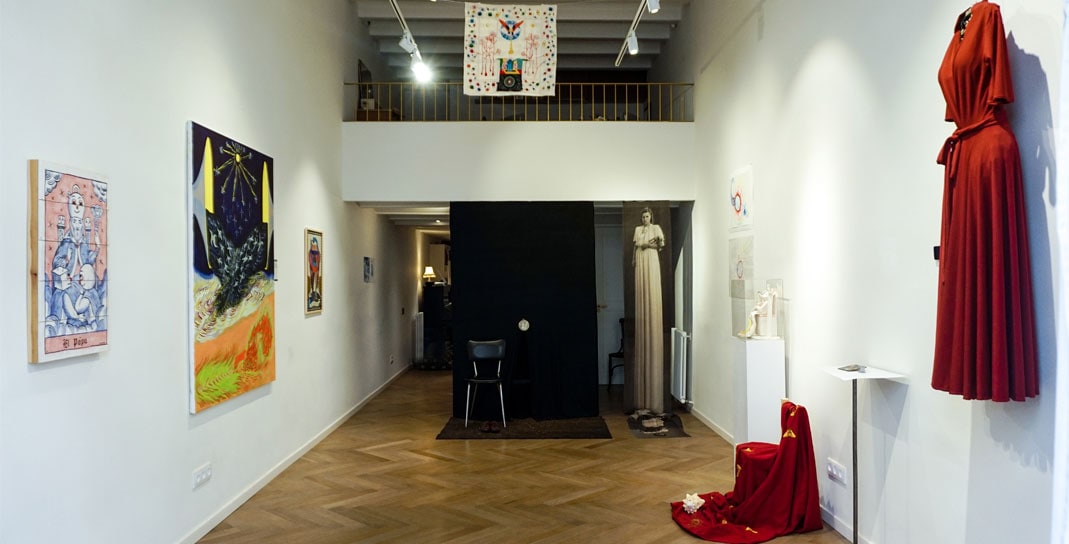 Video art, drawing, embroidery and textile, musical composition, engraving, photography, publications, ceramics, painting, installation and performance give life to the exhibition, curated by the director and founder of the space, Laura González Palacios.
ARCANA is a trip to the hands of 22 artists who reinterpret the 22 major arcana of the tarot and propose, from this interdisciplinary and collective perspective, a single possible reading for each visitor and moment. The word arcanum comes from the Latin arcanum (plural, arcana) and means secret, mystery, something that remains closed and hidden. The major arcana are the first 22 cards of the tarot, those of greater symbolic or transcendental meaning, and it is said that originally the deck only consisted of them. Planned as an immersive experience, the exhibition proposes to each person to choose their own itinerary, establishing a line of communication between their conscious and unconscious, to approach the symbolism of the cards through the works of art. The intimate drama of self-knowledge thus appears richer, more colorful and curious, as a witness of unconscious desires, of silenced passions, and of the fascination for the expansion of an inner world that deep down has no limit. Here is the possibility of discovering it through art and tarot.
Download the leaflet with a text of the exhibition.
When
16 November - 15 February 2020
16 November 2019
15 February 2020
Tuesday to Friday: 12 am – 8 pm
Saturday: 10 am – 2 pm
Where
Chiquita Room

Book your tickets for Arcana: los secretos del tarot
16 November - 15 February 2020

Tuesday to Friday
12 am – 8 pm
Saturday
10 am – 2 pm
Book now
16 November 2019

-

15 February 2020