Marcel Rubio Juliana
"At certain moments in my life it has happened to me that I have felt an intense happiness in front of certain people. In painting, I want my work to be an inquiry into these moments that I don't know how to interpret and that I want to have intact at my disposal to reach the decisive clarification".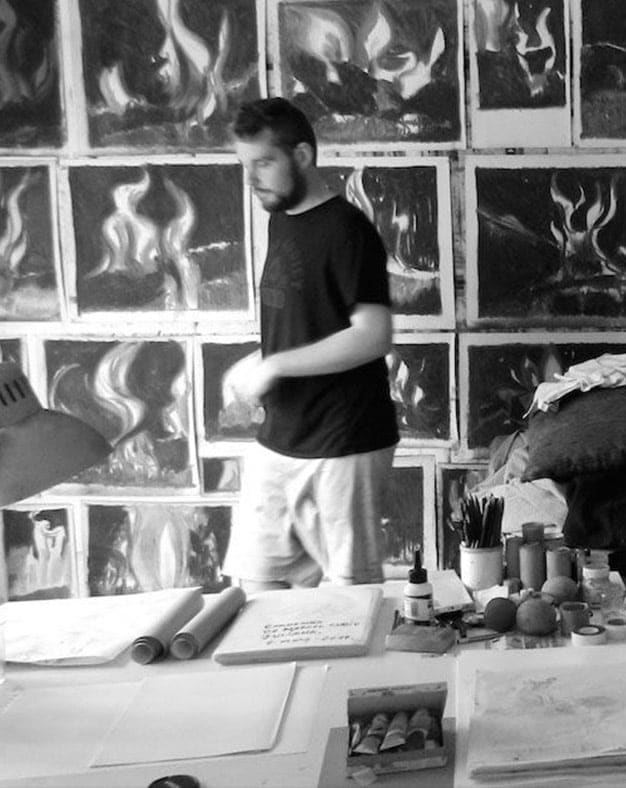 Badalona, 1991
Marcel Rubio Juliana expresses himself mainly through drawing and painting, although his approach to creation has to do with narratives that come from literature or film. He studied at the Escuela de Arte y Superior de Diseño Pau Gargallo (Badalona), where he graduated in 2007, to later pursue a degree in Fine Arts at the University of Barcelona, which he completed in 2013. Since then, she has presented her work in the following exhibitions: Surfeit, Arranz-Bravo Foundation, l'Hospitalet de Llobregat, Barcelona (2018); Swab, Barcelona, represented by Passatge Studio gallery (2016); The Muscles of Zarathustra (with writer Victor Balcells Matas), Passatge Studio, Barcelona (2016); La Puntual de Mercantic, Sant Cugat, Barcelona (2016); Carles Boïges, cycle of exhibitions, with the collaboration of Tom Carr and his team, TCTeamWork, Badalona, (2014); Faculty of Fine Arts, Barcelona (2014); Drawing the night (group exhibition), Anquin Gallery, Reus, Tarragona (2014).