El Mago
Marcel Rubio Juliana
2019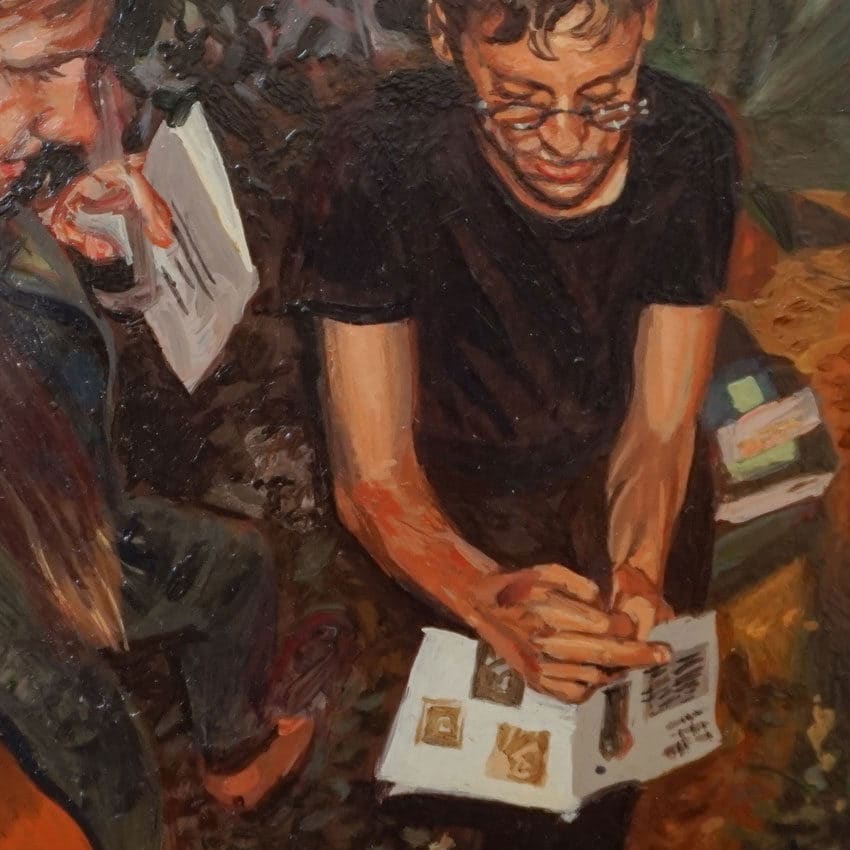 In certain moments of my life I have felt an intense happiness from certain people. In painting, I see that my work follows an investigation of these moments that I do not know how to interpret and that I will return to have my disposition intact in order to arrive at a clear decision. It is not a matter of records, it is a matter of evocation, of finding the truth of the inner memory, to capture this precious essence, which is not accompanied by proof or testimony, but by the very evidence of it. He plays with El Mag and paints in miniature on a glass the figure of his friend, the editor and also artist, Enric Farrés Duran, who inspires him with the values of the letter.
Oil on glass.
400,00€ (IVA incl.)
Check price
1 in stock
Collect in store
from 24 hours
More about the artist
Marcel Rubio Juliana
Marcel Rubio Juliana expresses himself mainly through drawing and painting, although his approach to creation has to do with narratives that come from literature or cinema.
Discover more