El EGO como cuarta aumentada o quinta disminuida.
Fito Conesa
2019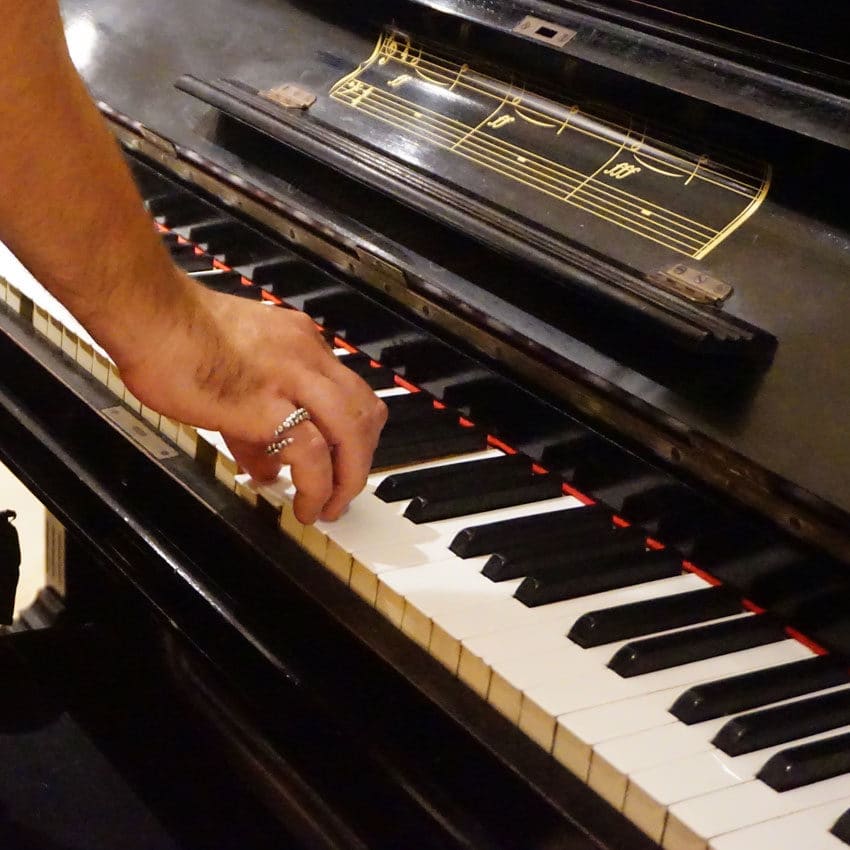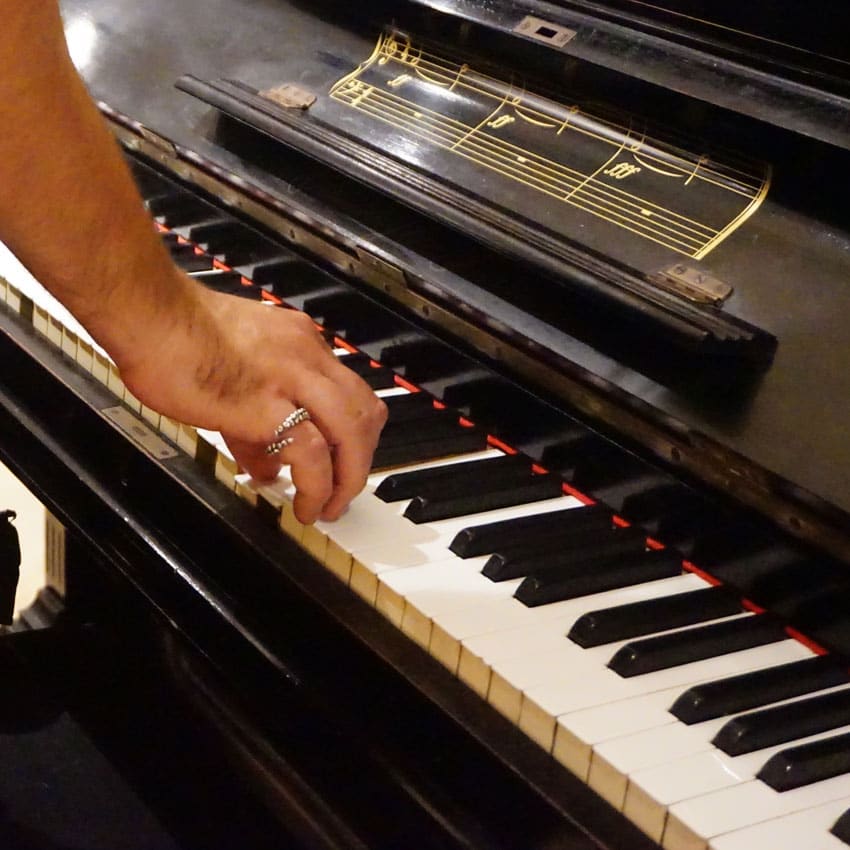 Fito invites us with "La Fuerza" to invoke the irrational and confront it with our stable self, through music and through the piano as a mystical executing tool. Thus, he activates the other, the sinister, the secret self that wants to reveal itself against reason. To do this, he uses the musical figure of the tritone or diabulus, an interval that covers three whole tones and can be classified as either an augmented fourth or a diminished fifth. The tritone was avoided in medieval church singing possibly because of its difficult intonation and because it was considered a sinister sound. By means of a score and basic instructions, the visitor will be able, as a game, to reproduce frequencies that destabilize and question him.
Score in gold vinyl on piano Chassaigne frères serial number: 15.797
9.000,00€ (IVA incl.)
Check price
1 in stock
Collect in store
from 24 hours
More about the artist
Fito Conesa
Artist and programmer. Graduate in Fine Arts from the University of Barcelona.
Discover more