El Diablo
Candela Torres
2019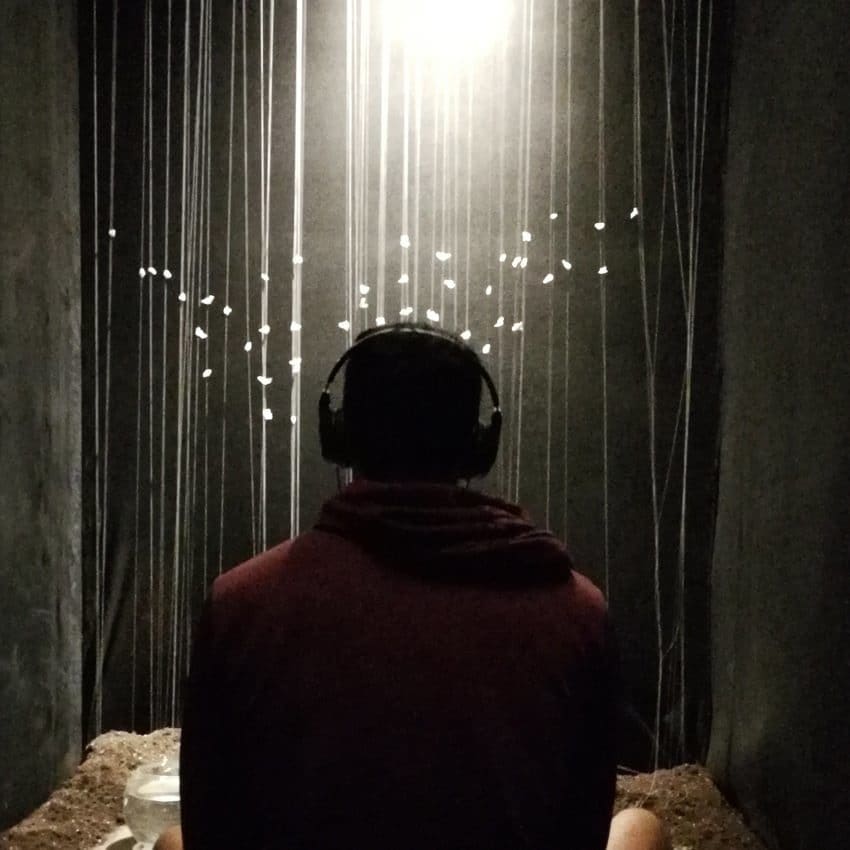 Candela Torres proposes an installation for the "El Diablo" menu. The forces of passion, temptation and creativity are put into question in a dark room, which is invited to pass without shoes, to reflect on the language of the unconscious and to bring a halo of light over one's own shadow.
Installation with a structure of wood, fabric, mirror, white thread, vegetable paper, earth, felt, glass fish tank and black and white fish.
Check price
Collect in store
from 24 hours
More about the artist
Candela Torres
Su obra es generalmente autobiográfica o basada en su particular percepción del mundo. El trabajo hacia el inconsciente, replanteándose qué ideas nos condicionan y qué otras nos pertenecen, es uno de los temas recurrentes. Reconoce un amor hacia lo poético, artesanal, simple y mínimo.
Discover more