El juicio
Eva Vázquez Abraham
2019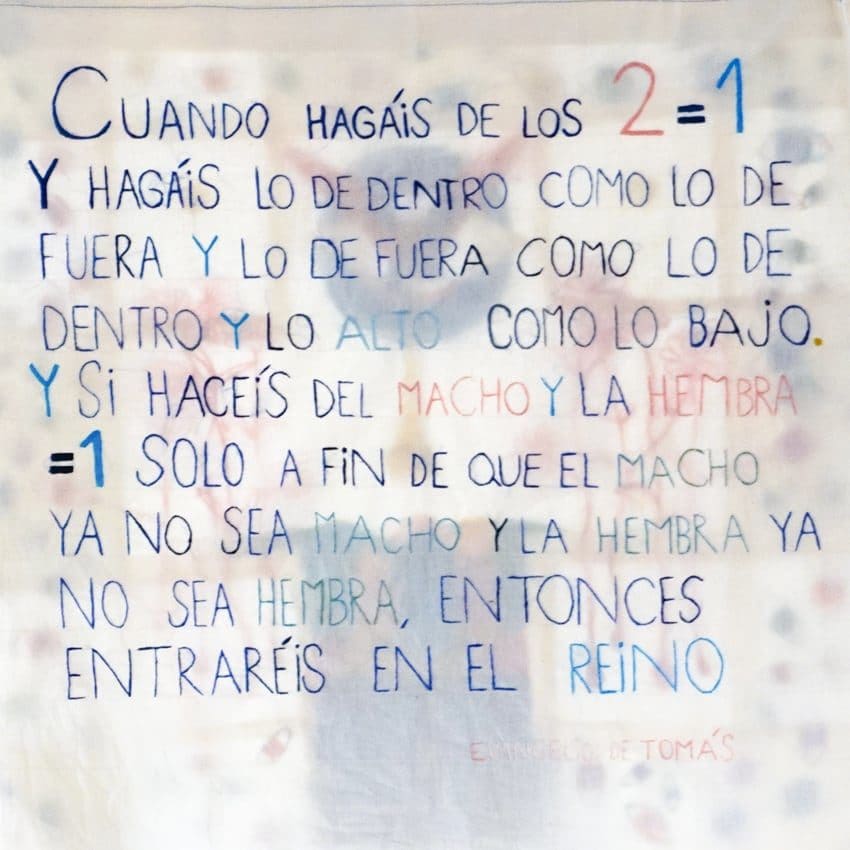 Eva Vázquez Abraham embroiders on cotton cloth a flag for "El Juicio", the same one that appears in the letter and hangs from the trumpet at the hands of the angel. The celestial melody crosses the worlds and revives the seed that sleeps underground to leave the confusion behind and dissolve the mirage of duality. Because "I am You and You are Me. Above and below exist only in the Dream. Awake."
60 x 120 cm cotton fabric hand embroidered with cotton thread.
1.600,00€ (IVA incl.)
Check price
1 in stock
Collect in store
from 24 hours
More about the artist
Eva Vázquez Abraham
I consider my work as a whole as a large map in which I build a personal interpretation of the inner and outer world. A self-portrait where I describe my experiences as a travel diary.
Discover more