Mercat de Sant Antoni. Antes (y después) y después
Exhibition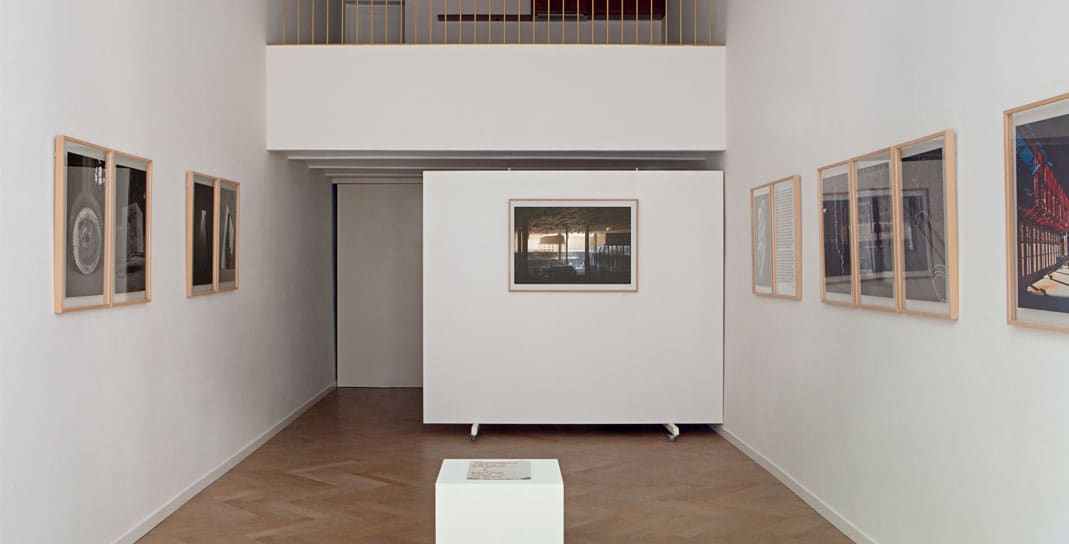 Mercat de Sant Antoni. Antes (y después) y después is a photographic project by Asier Rua about the Mercat de Sant Antoni in Barcelona. Deconstructing in order to build. An incomplete image is what we see here. Photography has assumed its capacity to suggest rather than define reality. Having overcome this role, we discover how, far from limiting it, this gives us the opportunity to establish new links with the images. We approve our ability to question them and therefore to look outside them for new answers. This photographic series takes hold of this premise. We see the process of works at the Mercat de Sant Antoni in Barcelona. However, these images do not seek the definitive or descriptive.
They show only pieces, elements and situations of that process so that from there we can complete the story of what could have been. Their potential clings to the invisible, to all that we cannot see. That is why they begin outside themselves, where the imagination is capable of recreating and questioning the photographs themselves, of constructing a story of the invisible. In that space of invisibility, in all that we cannot see, the construction of the building.
The neighbors of the Sant Antoni neighborhood were blind witnesses of an 8-year process in which they were only able to intuit, through the sounds of a construction site, what was happening inside their market. Cordoned off, the building was fitting the pieces to come back to life. Through a publication in newspaper format, we wanted to disarrange the border and integrate the neighborhood as an active element of this architecture. Here are the loose, individual pieces of everything that is now ordered. You can observe them and reconstruct what happened. You can reconstruct the invisible.
Download the leaflet with a text by Nicolás Markuerkiaga about the exhibition and the artist's work.
When
23 May - 23 Jul 2019
23 May 2019
23 Jul 2019
11am to 1:30pm - 4pm to 8pm
Where
Chiquita Room

Book your tickets for Mercat de Sant Antoni. Antes (y después) y después
23 May - 23 Jul 2019

Wednesday - Saturday
11am to 1:30pm - 4pm to 8pm
Book now
23 May 2019

-

23 July 2019
Artist
Asier Rua
His vocation as a photographer arose in 2001 when he learned about Alberto Schommer's "Autobiografía de un madrileño". The following year he moved to Madrid where he studied photographic image arts at the TAI school.
Discover more