Oro, papel, diamante
Exhibition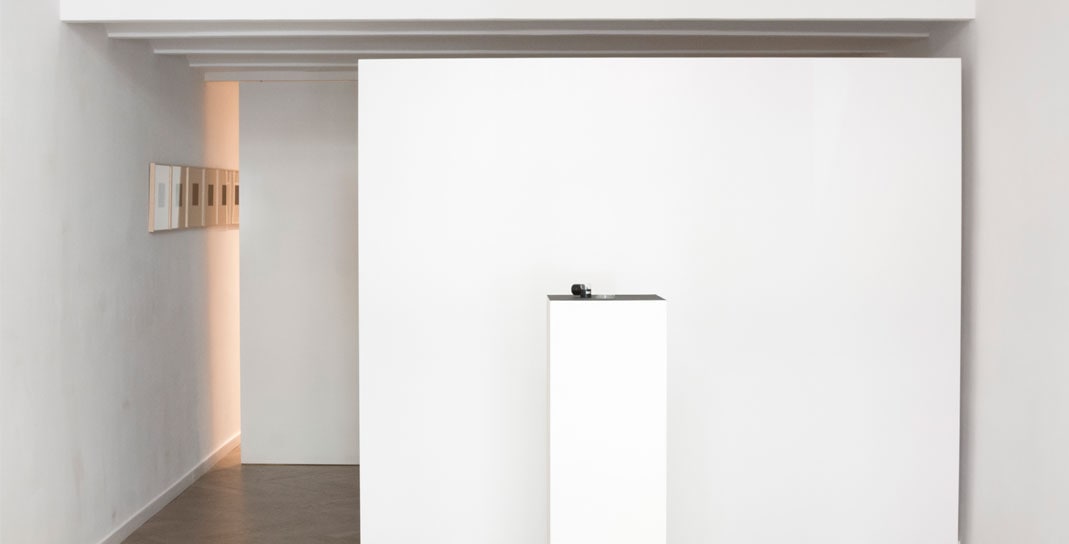 Oro, papel, diamante is an exhibition by Teresa Estapé curated by Zaida Trallero. The artist takes these three elements with which valuable goods are made to reflect on the price-value dichotomy. Through different actions, she hides their properties in order to deny their value and make their appearance invisible, thus highlighting the logic of capitalism.
Gold, paper and diamonds have the particularity of being revalued natural elements whose economic value fluctuates. The use of gold and diamonds in jewelry has taken on a dimension that has surpassed the symbolic and the ancestral to become an object of desire, which is the same, of consumption, mainly due to the "democracy of consumption" as Yannis Stavrakakis points out. However, paper is not a natural element, but a transformed product, which is of no interest in jewelry but has acquired a surplus value by turning it into currency or security paper.
Download the leaflet with a text of the exhibition and the artist's work.
When
6 March - 18 May 2019
6 March 2019
18 May 2019
Tuesday to Friday: 12 am – 8 pm
Saturday: 10 am – 2 pm
Where
Chiquita Room

Book your tickets for Oro, papel, diamante
6 March - 18 May 2019

Tuesday to Friday
12 am – 8 pm
Saturday
10 am – 2 pm
Book now
6 March 2019

-

18 May 2019
Artist
Teresa Estapé
Teresa Estapé has a long career in the world of art and jewellery. Born in Barcelona, with a degree in Law and Fine Arts from the University of Barcelona and a diploma in jewellery from the Massana School, her artistic practice combines jewellery, sculpture and installation and graphic arts.
Discover more