Safe Haven II
Teresa Estapé
2019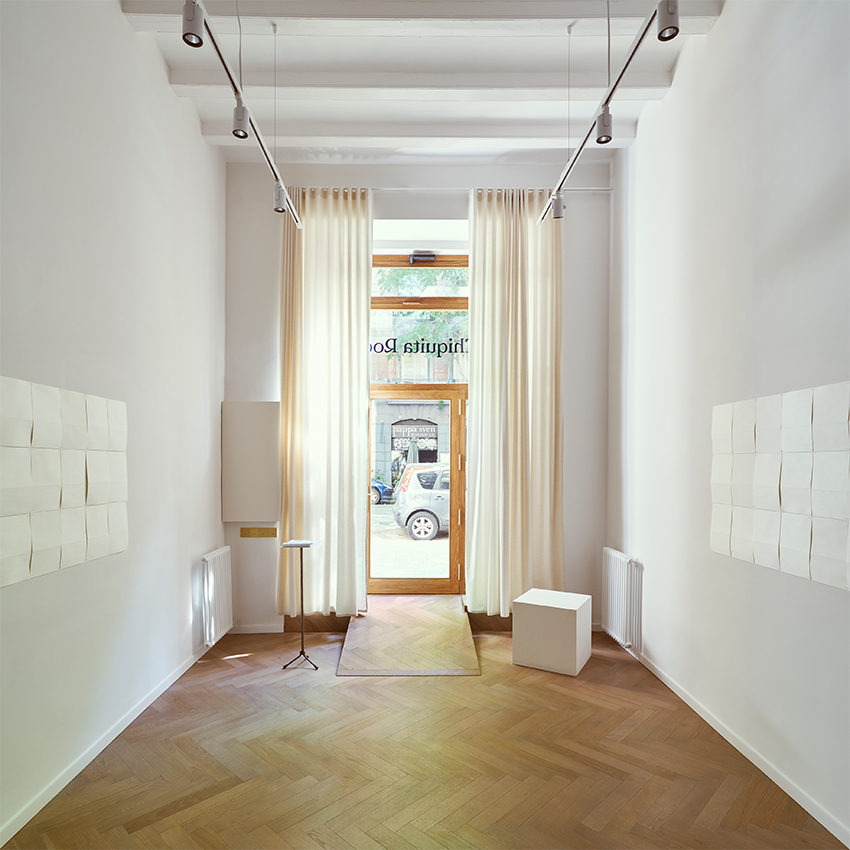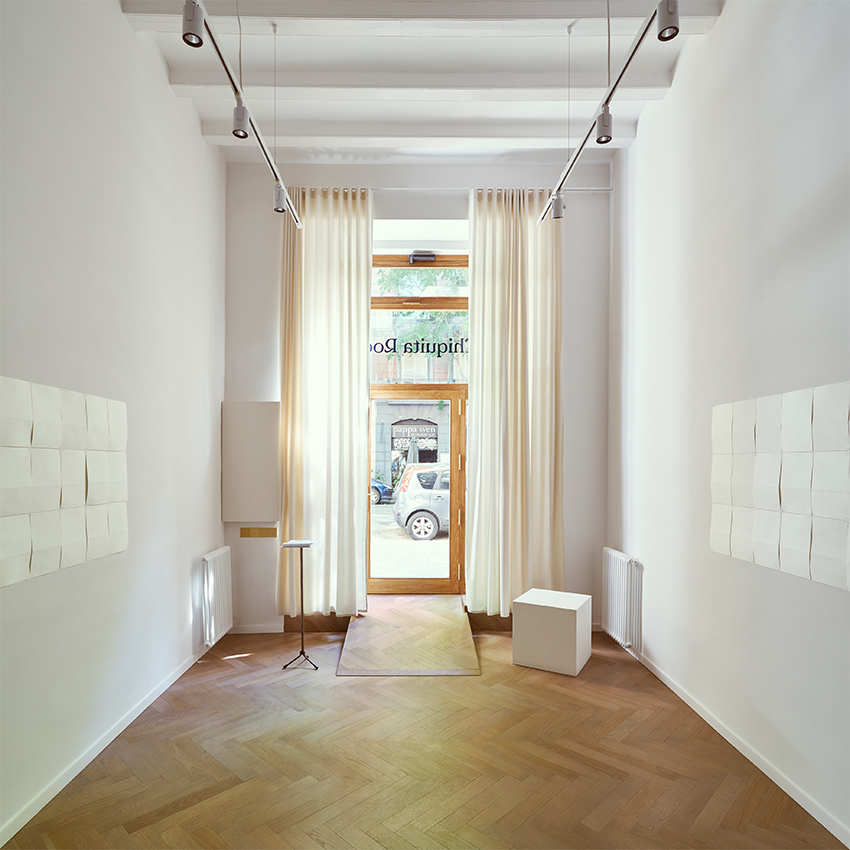 In Safe Haven II (2019), Teresa Estapé resorts to paper, an element she often uses in her artistic practice, specifically the DIN A4 format which she considers to be a paradiigm of normativity.
In response to the acronym DIN to the slogan Das ist Norm ("this is standard" in German), Estapé walks through the installation of 96 sheets of paper with the phrase Show me the money, printed with an uninked punch across all the sheets of paper. In this way he recovers the capitalist cry of the 1990s, which, although more veiled, we carry with us to this day, and between the sheets of paper he camouflages in form and colour a sheet of 18-carat gold painted white. In this way, the most important value of the piece, the one that could be most easily monetised, is hidden in the installation.
As an appendix to the work, the exhibition also presents the value of the gold plate through a proforma invoice, served by a gold supplier and updated weekly in a file, where the price of the metal and its manufacture to make the plate are presented in detail. The value of the gold used, which acts as a refuge value and belongs to the commodities market, fluctuates within a piece with a defined value within the art market, and it also fluctuates accordingly.
Installation on a wall of 95 sheets of paper and 1 sheet of 18-carat gold.
This work is part of the collection of the Museum of Contemporary Art of Barcelona (MACBA).
Out of stock
More about the artist
Teresa Estapé
Teresa Estapé has a long career in the world of art and jewellery. Born in Barcelona, with a degree in Law and Fine Arts from the University of Barcelona and a diploma in jewellery from the Massana School, her artistic practice combines jewellery, sculpture and installation and graphic arts.
Discover more