Unjewelry
Teresa Estapé
2014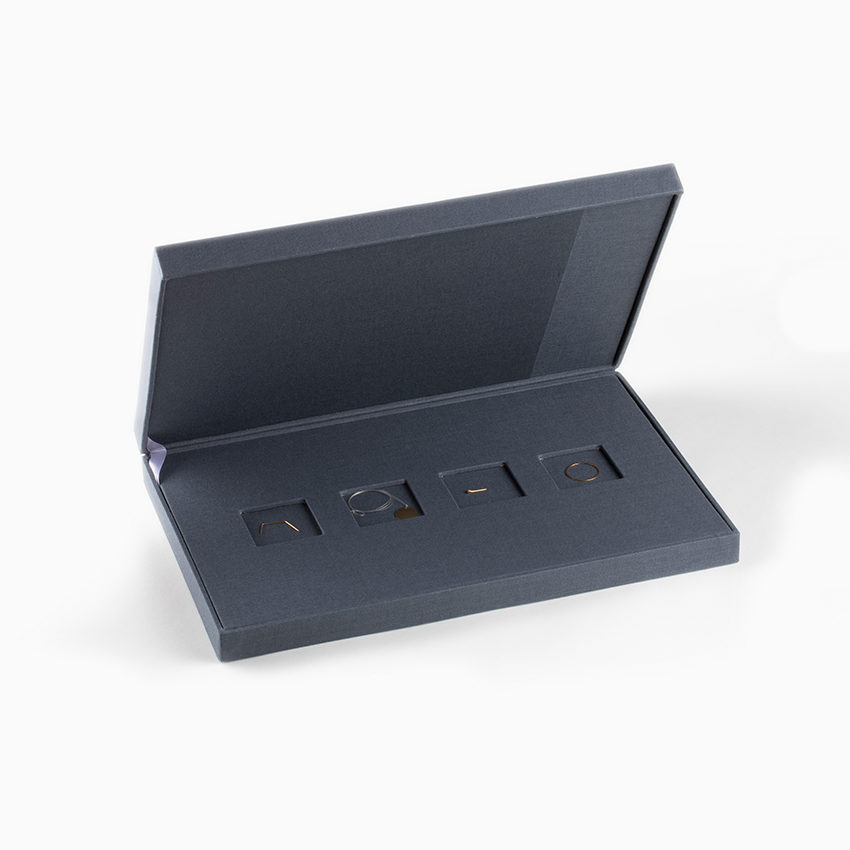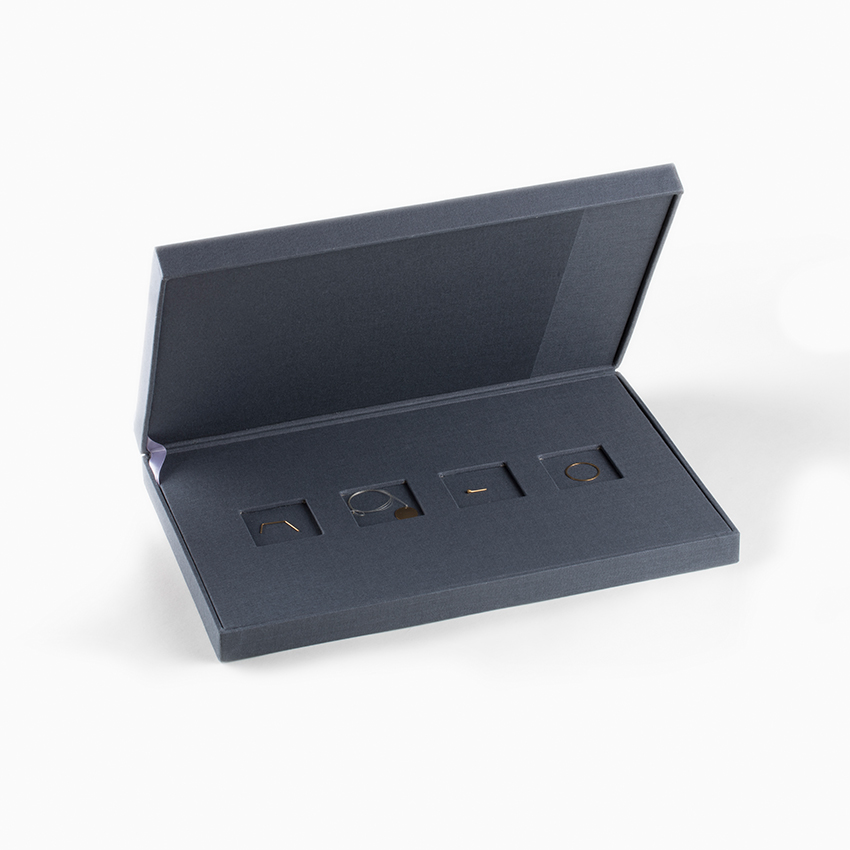 Box with pendant, ring, earring and clip made of 24 carat gold.
In her artistic production, Teresa Estapé usually invokes the craft of goldsmithing through her works, bringing to her artistic language a delicate formalization and the use of materials typical of jewelry. In the case of Unjewelry, the opposite happens: its artistic character is reflected through a conceptualization of jewelry that goes further than its symbolic use and its production of value. In this way, it makes jewelry take shape and place from its own negation.
2.904,00€ (IVA incl.)
Check price
More about the artist
Teresa Estapé
Teresa Estapé has a long career in the world of art and jewellery. Born in Barcelona, with a degree in Law and Fine Arts from the University of Barcelona and a diploma in jewellery from the Massana School, her artistic practice combines jewellery, sculpture and installation and graphic arts.
Discover more