Envoltorio para diamante (out of stock)
Teresa Estapé
2018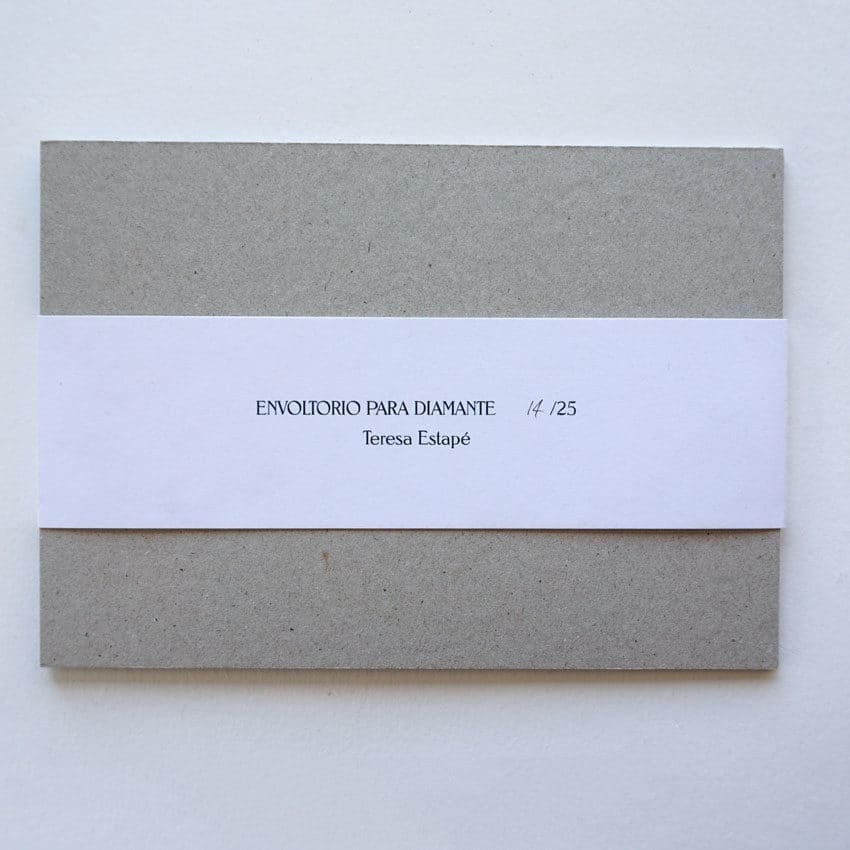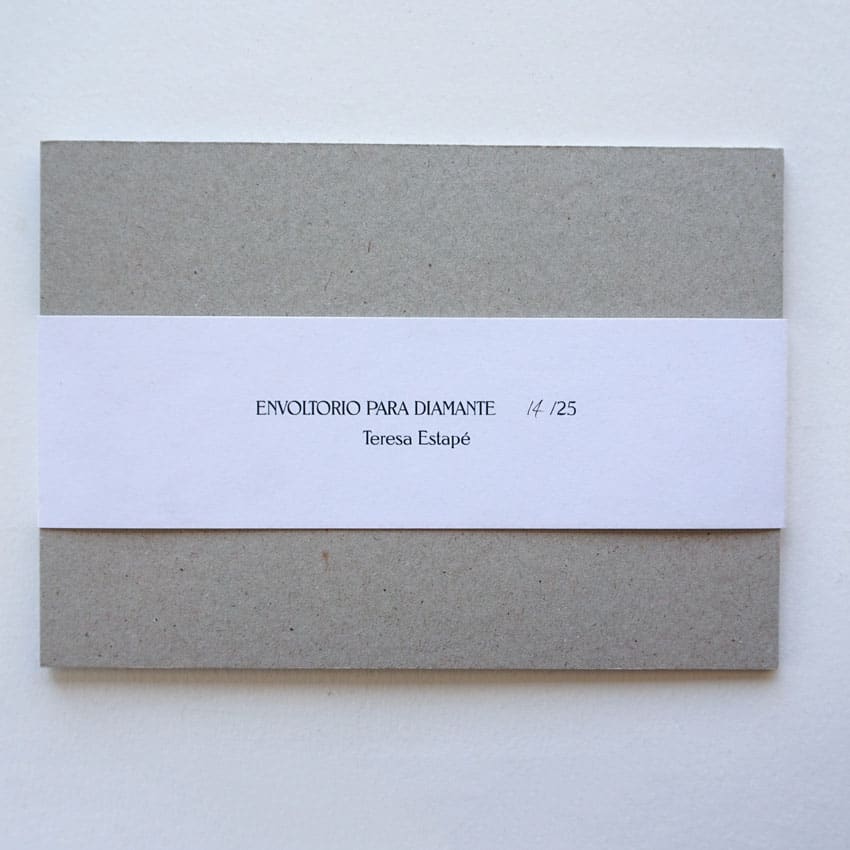 This publication is part of the "Gold, Paper, Diamond" exhibition, an artist's book that is the result of the intrusion and appropriation in the jeweller's trade of the artist Teresa Estapé. In a poetic way, it reflects here on the concept of value in contemporary society. Limited and numbered edition of 25 copies.
Diamond folder with letraset bound in cardboard covers.
25,00€ (IVA incl.)
Out of stock
Collect in store
from 24 hours
More about the artist
Teresa Estapé
Teresa Estapé has a long career in the world of art and jewellery. Born in Barcelona, with a degree in Law and Fine Arts from the University of Barcelona and a diploma in jewellery from the Massana School, her artistic practice combines jewellery, sculpture and installation and graphic arts.
Discover more