Teresa Estapé
"The material challenges me. I observe and manipulate it in a form that goes against the norm. In this way I redefine a discipline, I question its use, I rescue a symbol".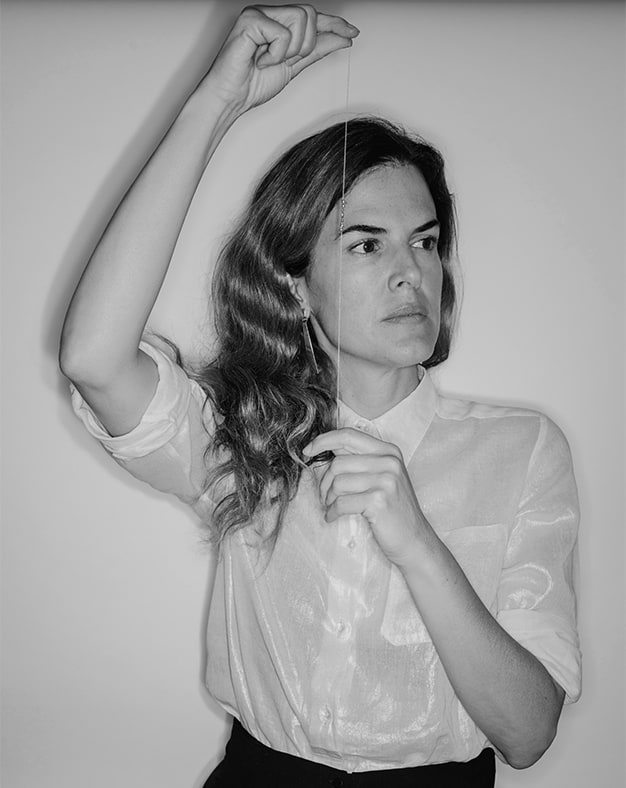 Barcelona, 1972
Teresa Estapé has a long career in the world of art and jewellery. Born in Barcelona, with a degree in Law and Fine Arts from the University of Barcelona and a diploma in jewellery from Escola Massana, her artistic practice combines jewellery, sculpture, installation and graphic arts.
Her work has been exhibited in Spain, Austria, Switzerland, Japan and Cuba. In 2015 she was awarded the Guasch Coranty grant for artistic creation and in 2020 and 2021 she was a finalist for the ArtsFAD art awards. Her artistic work is part of collections such as the MACBA Contemporary Art Museum of Barcelona or Elena Ochoa Foster's collection.
Since 2017 she has been giving workshops and lectures at the Ramón Llull University in Barcelona, at the Faculty of Architecture, Design and Urbanism of the University of Buenos Aires (UBA) and at the Design Museum of Barcelona (DHUB).