Plums, Decoding Sparrows and Sweet Bread
Teresa Estapé
2023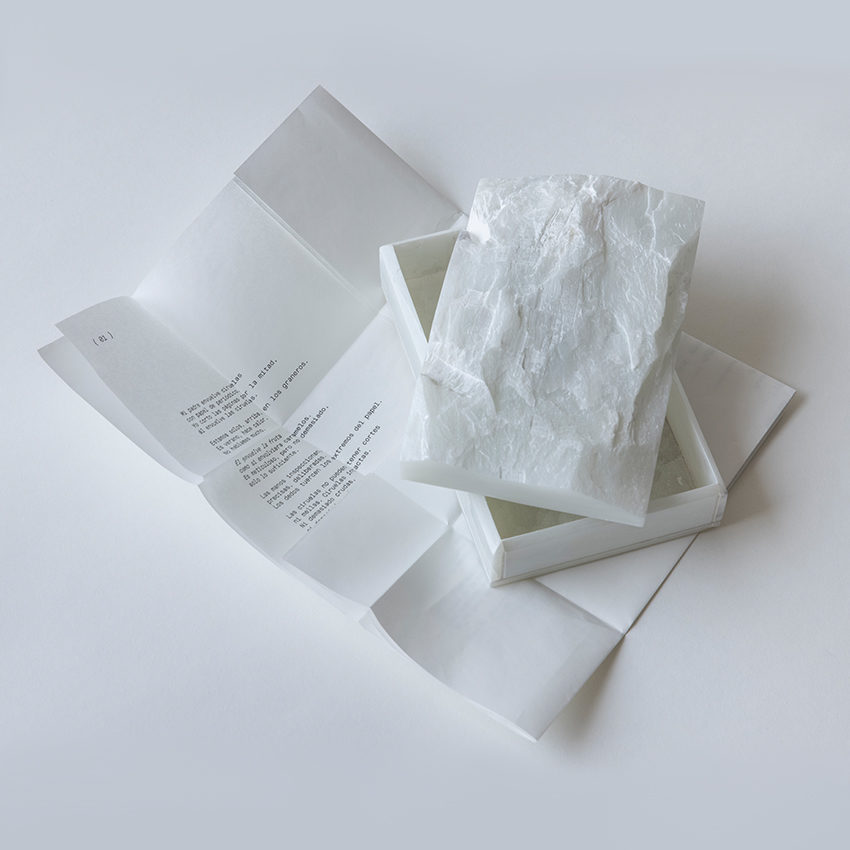 The edition Plums, Decoding Sparrows, Sweet Bread was produced as part of the exhibition Children and Fools. It consists of three copies handmade from blocks of talc, the softest mineral on the Mohs scale. It contains the poems 'Plums' and 'Decoding Sparrows', first published in Decoding Sparrows (What Books Press, Los Angeles, 2019), and 'Sweet Bread', first published in Dialogue (De Paul University, 2015). The poems are printed on greaseproof paper and wrapped in found paper in the manner of a diamond folder. The colophon is printed on Caballo 109 paper.
Talc box, poems printed on greaseproof paper and wrapped in paper found as a diamond wrapper. Colophon in Caballo 109.
11 x 17 x 5 cm
Edition of 3 + 1 AP
2.299,00€ (IVA incl.)
More about the artist
Teresa Estapé
Teresa Estapé has a long career in the world of art and jewellery. Born in Barcelona, with a degree in Law and Fine Arts from the University of Barcelona and a diploma in jewellery from the Massana School, her artistic practice combines jewellery, sculpture and installation and graphic arts.
Discover more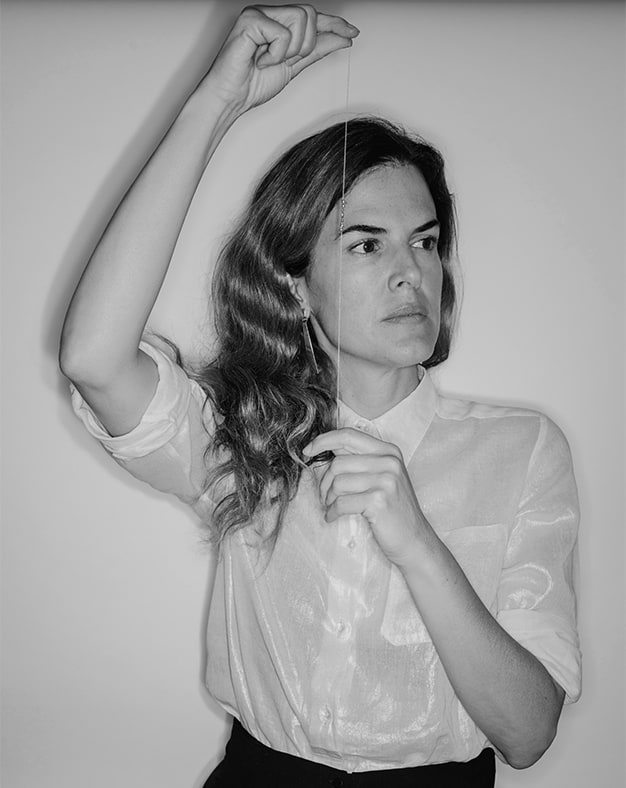 You may also like…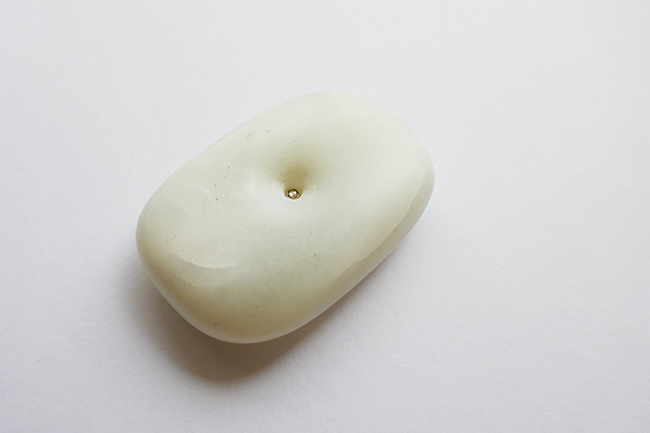 Object
Handschmeichler
Teresa Estapé
580,00

€

(IVA incl.)
Add to cart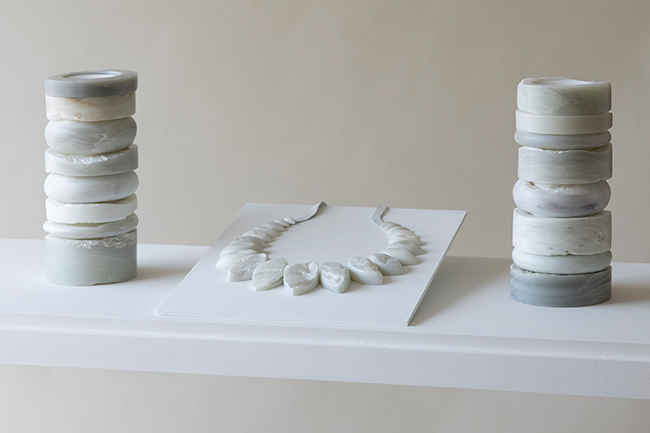 Installation
To Be Nobody
Teresa Estapé
Read more