To Be Nobody
Teresa Estapé
2023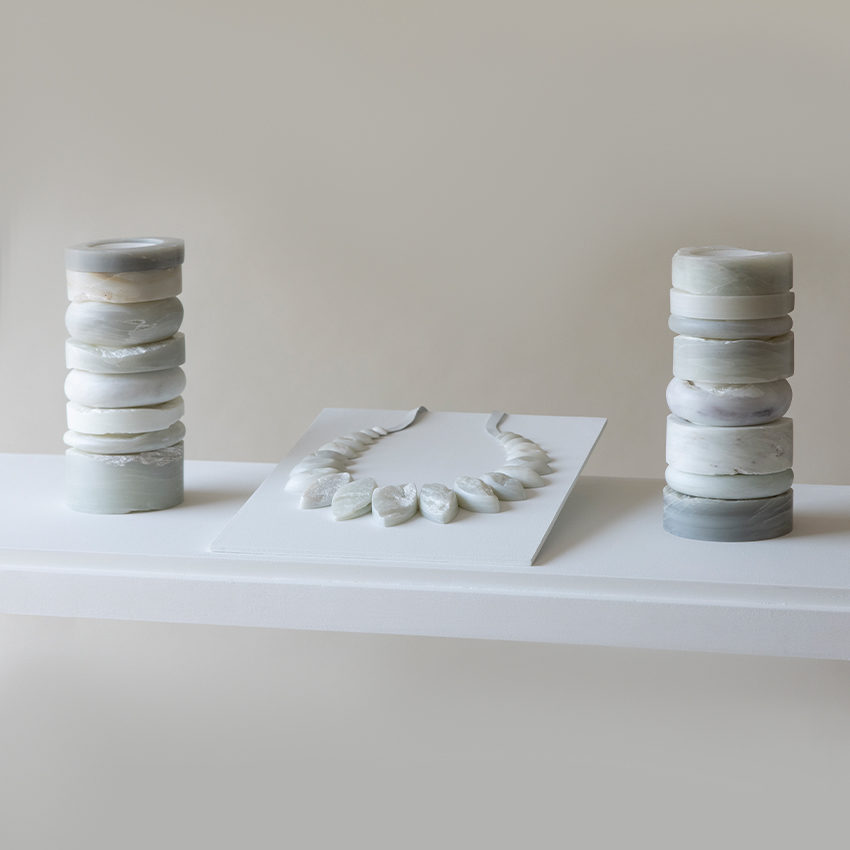 "In much of her work, Teresa Estapé confronts us with what we could call the "zero point": that place where nothing has crystallised yet but shows all of its potential for configuration. A blank page. White as a sheet. (…) This insistence on the zero point could be interpreted as an evocation of the impersonal that"Ser nadie" (To Be Nobody) attests to: a set of jewellery for donning the guise of indeterminacy.
Fragment of the exhibition text by Martí Peran, art critic and curator.
Installation with wooden base and jewelry set in talc, gold and leather.
38 x 87 x 106 cm
Check price
More about the artist
Teresa Estapé
Teresa Estapé has a long career in the world of art and jewellery. Born in Barcelona, with a degree in Law and Fine Arts from the University of Barcelona and a diploma in jewellery from the Massana School, her artistic practice combines jewellery, sculpture and installation and graphic arts.
Discover more