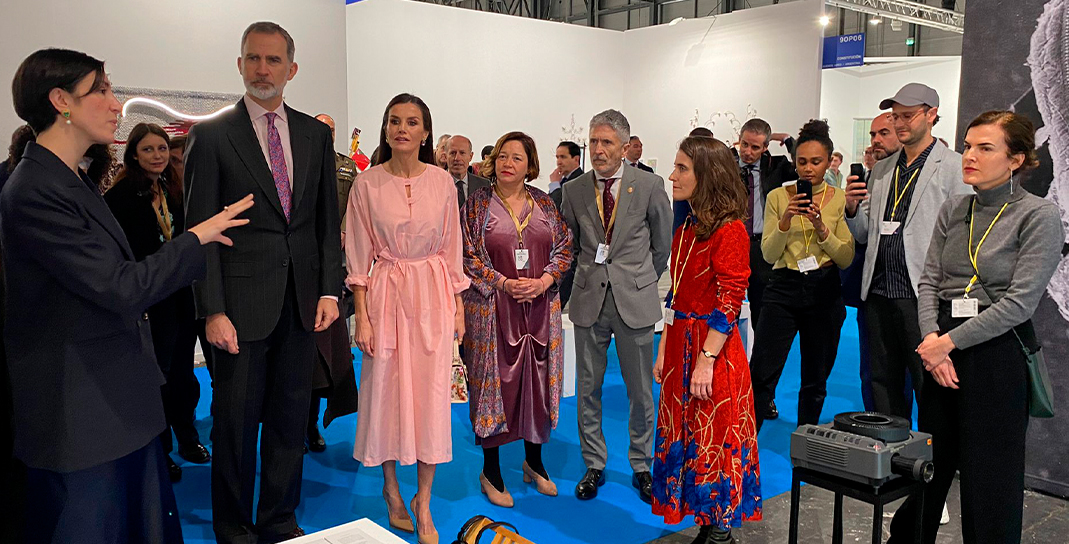 In the ARCOmadrid 2023 edition, Chiquita Room is part of the Opening by Allianz section curated by Julia Morandeira and Yina Jiménez Suriel. This section is conceived as a space for the discovery of new proposals while representing the commitment of young international gallerism. From Chiquita Room we present two projects by Teresa Estapé and Pedro Torres, artists of the gallery.
From Wednesday February 22nd to Sunday 26th, you can find us at stand 9OP07 at IFEMA Madrid in what will be our first edition at ARCOmadrid.
Teresa Estapé (Barcelona, 1972), whose artistic practice combines jewellery, installation, video, and photography, presents Forget Me Not, a project that rediscovers mourning jewellery to explore the silencing of death and the impossibility of mourning in contemporary society. Teresa Estapé's project consists of two parts. In the first, the artist creates a contemporary rendition of a parure or jewellery set made of the authentic jet from Whitby (England), which is considered the best quality in the world. The artist designs each piece by hand using carving and modelling techniques. The jewels are presented in a glass and lacquered iron display case and the surface is heated to the same temperature as a human body. This heat functions as a symbol of the loss of their intended function in contemporary life and as the final attempt at making mourning visible.
As a counterpoint, the video and photographs in the series Blandness symbolise the origin of all possible things. Inspired by Chinese thought and aesthetics, this series considers notions of blandness interpreted by the philosopher François Jullien. Through this, Estapé explores how blandness is not indicative of lack but offers the opportunity for a tabula rasa that refuses categorisation and offers all possibilities. The video shows a warm, creamy mush being stirred repeatedly by an affectionate hand that suspends and amplifies time in a domestic scene. The simplicity of this non-acting action opens a space of recollection, which is dilated and undemanding, highlighting the lack of such places in our community.
With Gira rascando, the Spanish-Brazilian artist Pedro Torres (1982) approaches the concept of time from the perspective of movement and the trace, trying to make visible the fascination of the human being to understand it. Movements, whether macrocosmic or microscopic, leave traces in space, as well as in the eyes of the observer.
The installation Gira rascando, decae flotando combines two layers of projection and a moving photographic filter. The video is a recording of subatomic particles passing through a fog chamber and the slides have been generated manually with a fossil scratching an acetate sheet with black ink. Subatomic particles are found in our environment and the fog chamber is an instrument that allows us to visualise the trajectories of some of them. What we see is the trail left by the movement of these particles as they interact with others in space. The sound arises in part from a process of sonification of images of the particles, together with a sound track made from the half-life of charged muons transformed into sound.
The grapto-grafo series brings together 11 pieces made up of texts, images or other materials from different sources. Each piece is fixed on certain elements that rotate, generate movement and leave a trace. Taken together, the pieces tell a spiralling story of winding strata and chaining, of of scattered and incomplete traces, of opening and swirling timelines.
When
22 February - 26 February 2023
22 February 2023
26 February 2023
11:00 - 20:00
Where
ifema madrid
Avda. del Partenón, 5, Madrid, 28042
Book your tickets for ARCOmadrid 2023


22 February @ 11:00

-

26 February @ 20:00
Book now
22 February @ 11:00

-

26 February @ 20:00
Artist
Teresa Estapé
Teresa Estapé has a long career in the world of art and jewellery. Born in Barcelona, with a degree in Law and Fine Arts from the University of Barcelona and a diploma in jewellery from the Massana School, her artistic practice combines jewellery, sculpture and installation and graphic arts.
Discover more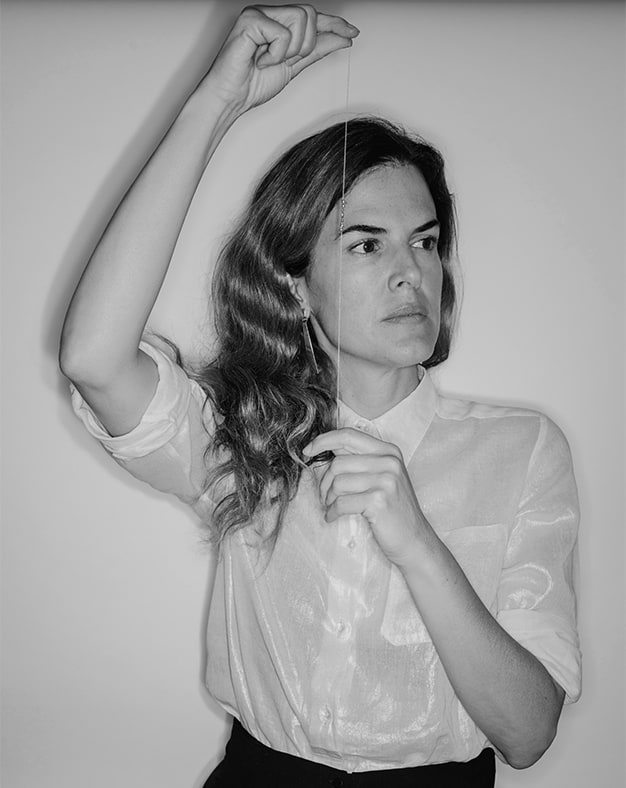 Artist
Pedro Torres
Pedro Torres focuses his artistic practice on issues related to the concepts of time, distance, memory, language and image, using a variety of media in the development of his works and research projects. He is interested in working with these elements-coordinates in a combined and subjective way, where aesthetics and concept are balanced.
Discover more