Utopia and Slavery
Performance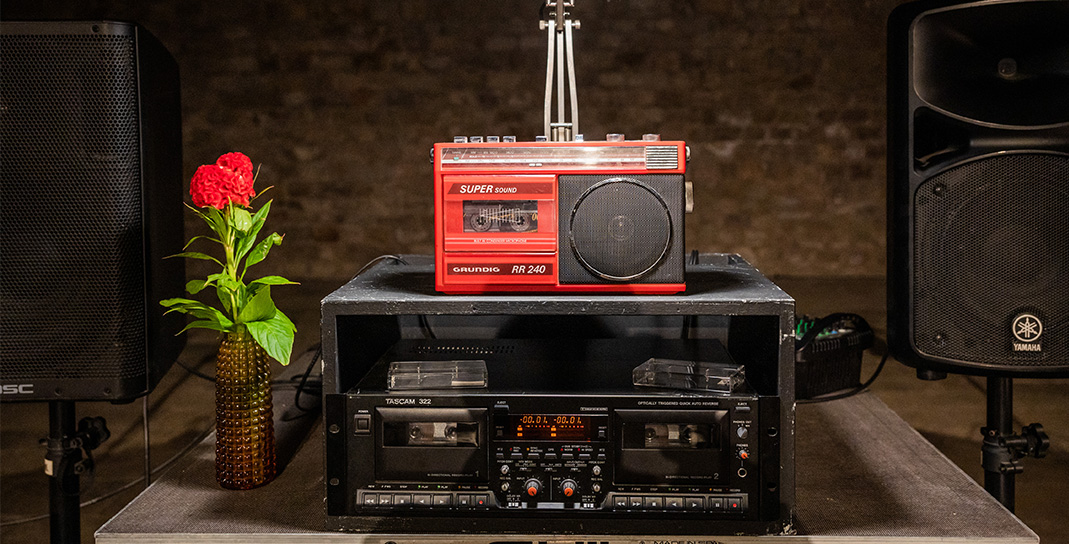 Utopia i esclavatge [Utopia and Slavery] is an action by Eduard Escoffet that revolves around the voice, but in which there is no live voice. Rather, its entire development is based on the reproduction of the recorded voice by means of different cassette players. The action addresses the idea that the digital economy and the new forms of so-called collaborative economy have transformed us, first and foremost, into customers and, as a result, into users dispossessed of collective and individual rights beyond the dynamics of consumption. We have quickly forgotten the utopia that the Internet represented in its beginnings to progressively become digital slaves. Produced by La Capella within the framework of BCN Producció 2022, it is presented here again, this time in a special setting: the anatomical theatre of the Royal Academy of Medicine of Catalonia.
Performances at 8:30 pm., 9:30 pm. and 10:30 pm.
When
25 February 2023
25 February 2023
25 February 2023
20:30 - 23:30
Where
Reial Acadèmia de Medicina de Catalunya
Carme, 47, Barcelona, 08001
Book your tickets for Utopia and Slavery


25 February @ 20:30

-

23:30
Book now
25 February @ 20:30

-

23:30
Artist
Eduard Escoffet
Poet and sound artist. He has always been known for crossing borders between artistic disciplines with poetry and language as a starting point. In his work he addresses subjects such as the body and desire, the text as architecture, digital feudalism and reflection on the city and the limits of growth.
Discover more