Forget Me Not
Teresa Estapé
2023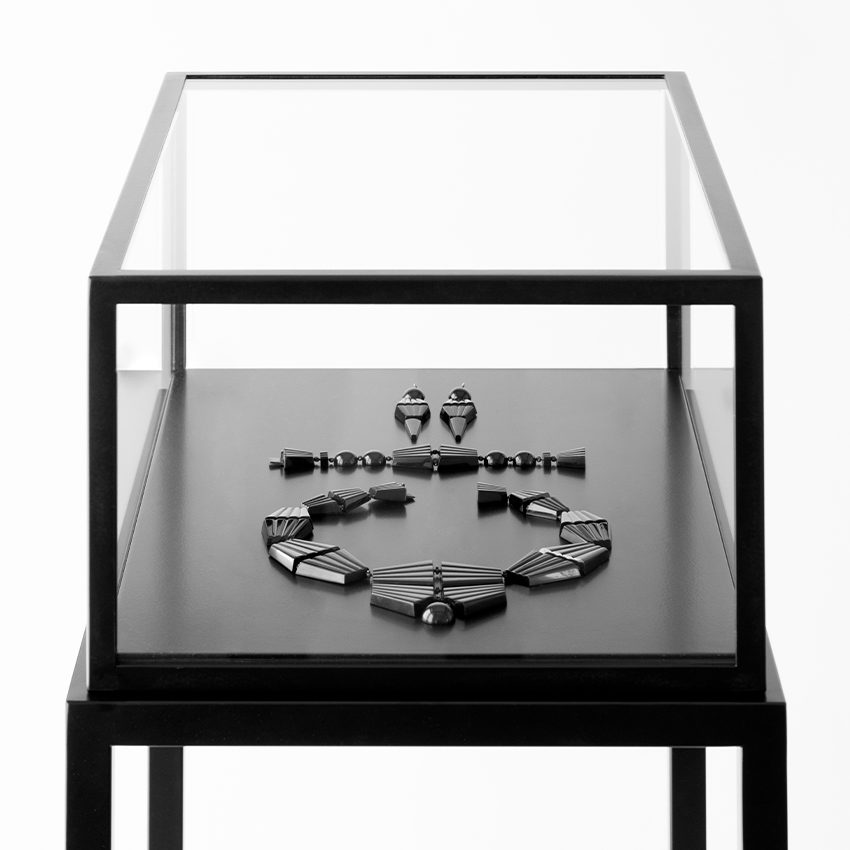 Forget Me Not is the most recent work created by Teresa Estapé. Recognized for her craft as a goldsmith, the artist explores the lack of space that contemporary Western society confers to the mourning. The result of a historical research on the mourning jewelry of the 18th and 19th centuries in England, the project consists of a set of jet mourning jewelry, a video and a photographic diptych. Estapé simultaneously recovers and breaks with Victorian traditions and puts them in conversation with current artistic territory by exploring the "exit protocols" associated with death and notions of blandness from Chinese aesthetics. The work points to the social need to mourn and invites the audience to stop, look and be present.
Check price
More about the artist
Teresa Estapé
Teresa Estapé has a long career in the world of art and jewellery. Born in Barcelona, with a degree in Law and Fine Arts from the University of Barcelona and a diploma in jewellery from the Massana School, her artistic practice combines jewellery, sculpture and installation and graphic arts.
Discover more