Diamante
Teresa Estapé,
2019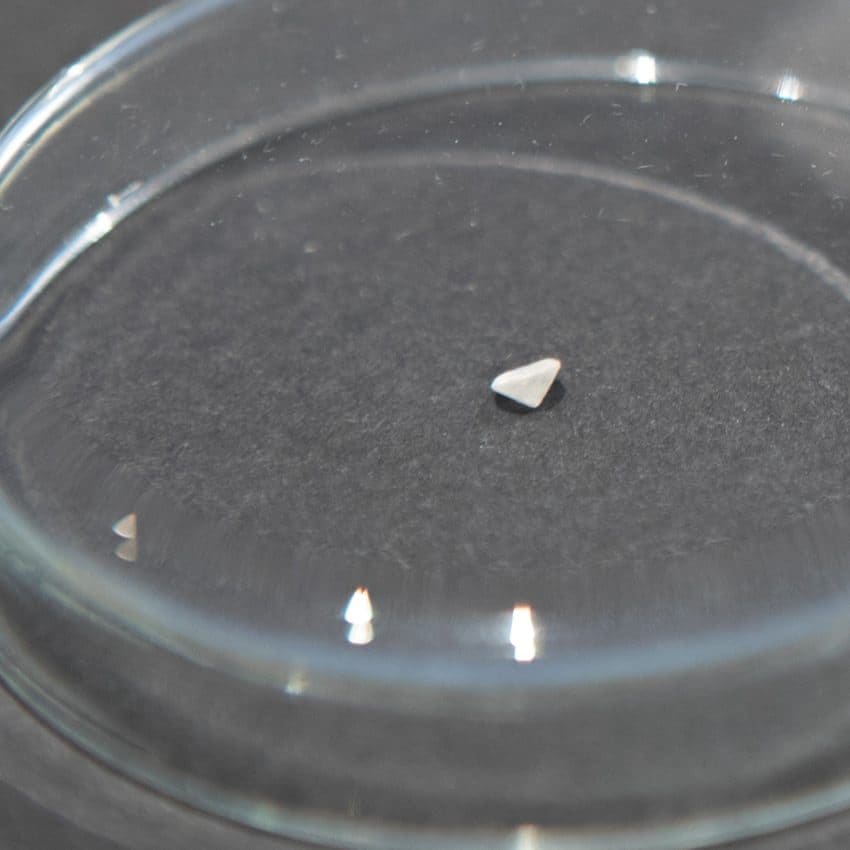 En Diamante, Teresa Estapé toma un diamante de 0,20 quilates de talla brillante (la que tiene más facetas y refleja más la luz) y lo somete a un proceso que "hiela" la piedra. El diamante es en la escala de materiales el más resistente pero si se le aplica una temperatura de alrededor de 2500-3000ºC y recibe un cambio de temperatura, el diamante se "hiela" y pierde todo su brillo. Sometido a una tasación previa a este proceso, el valor comercial como diamante es ahora nulo porque ha perdido las principales características por las que es apreciado. En cambio, adquiere aquí un valor como obra de arte. En la exposición se presenta con una lupa de diez aumentos, utilizada por los tasadores para determinar su pureza, para que el público pueda apreciar cómo el diamante ha quedado totalmente blanquecino, poroso y sus facetas se han fundido prácticamente, poniendo en evidencia la pérdida de sus características apreciadas como joya
Diamante de 0.20 quilates.
3.000,00€ (IVA incl.)
Contactar para precio
1 in stock
Collect in store
from 24 hours
Shipping
Between 1-3 days (from 3 €).
International shipping available.
More about the artist
Teresa Estapé
Teresa Estapé has a long career in the world of art and jewellery. Born in Barcelona, with a degree in Law and Fine Arts from the University of Barcelona and a diploma in jewellery from the Massana School, her artistic practice combines jewellery, sculpture and installation and graphic arts.
Discover more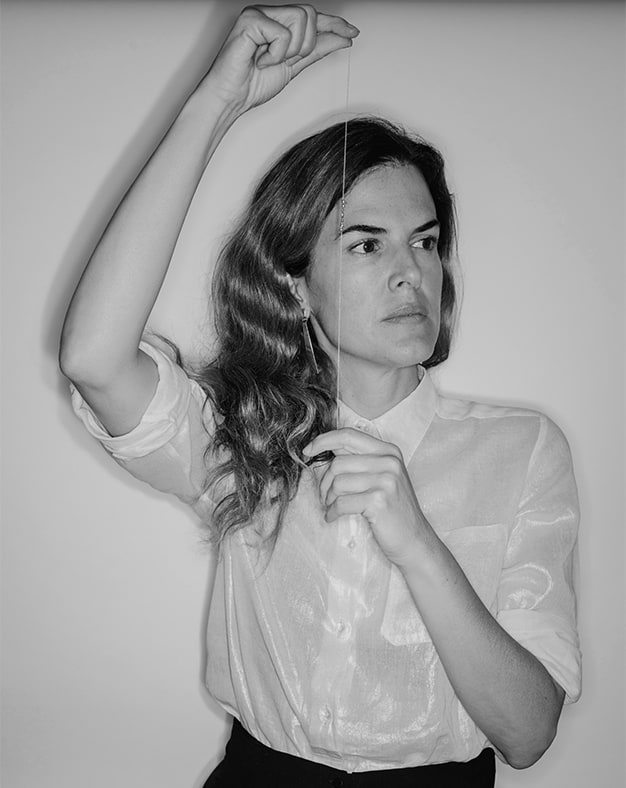 You may also like…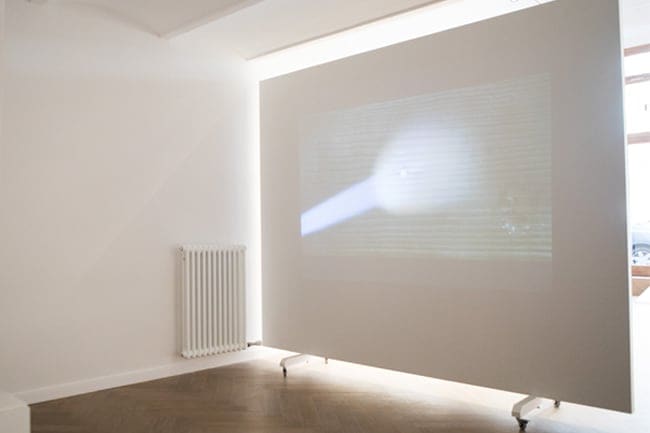 Video
Sin valor comercial
1.200,00

€

(IVA incl.)
Add to cart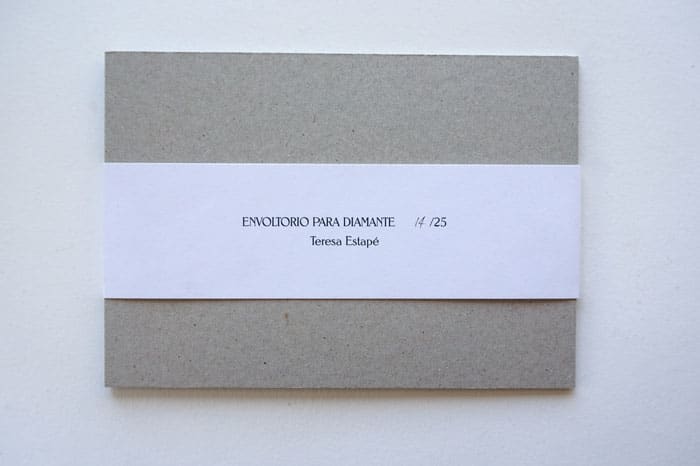 Artist's book
Envoltorio para diamante
25,00

€

(IVA incl.)
Add to cart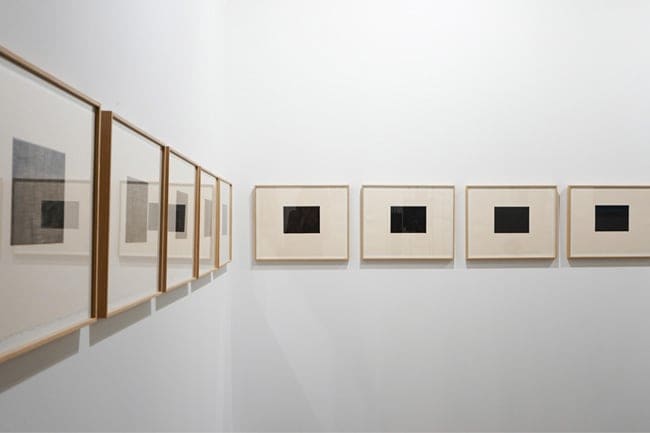 Engraving
Maniera nera
14.520,00

€

(IVA incl.)
Add to cart