Colours of Tarot
Mariona Tolosa Sisteré
2019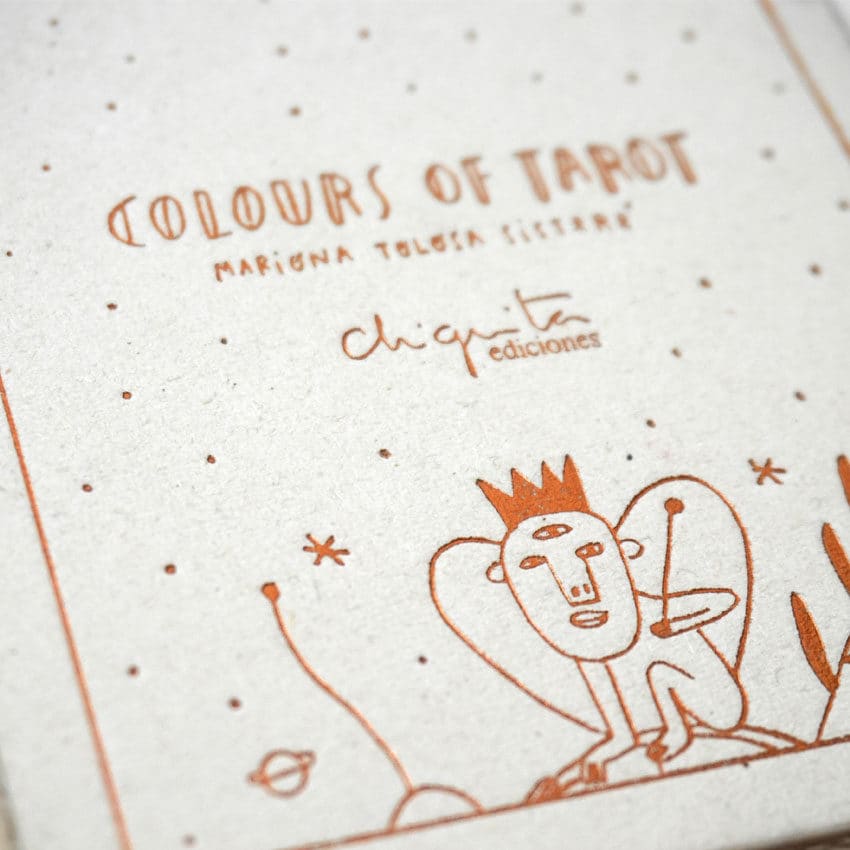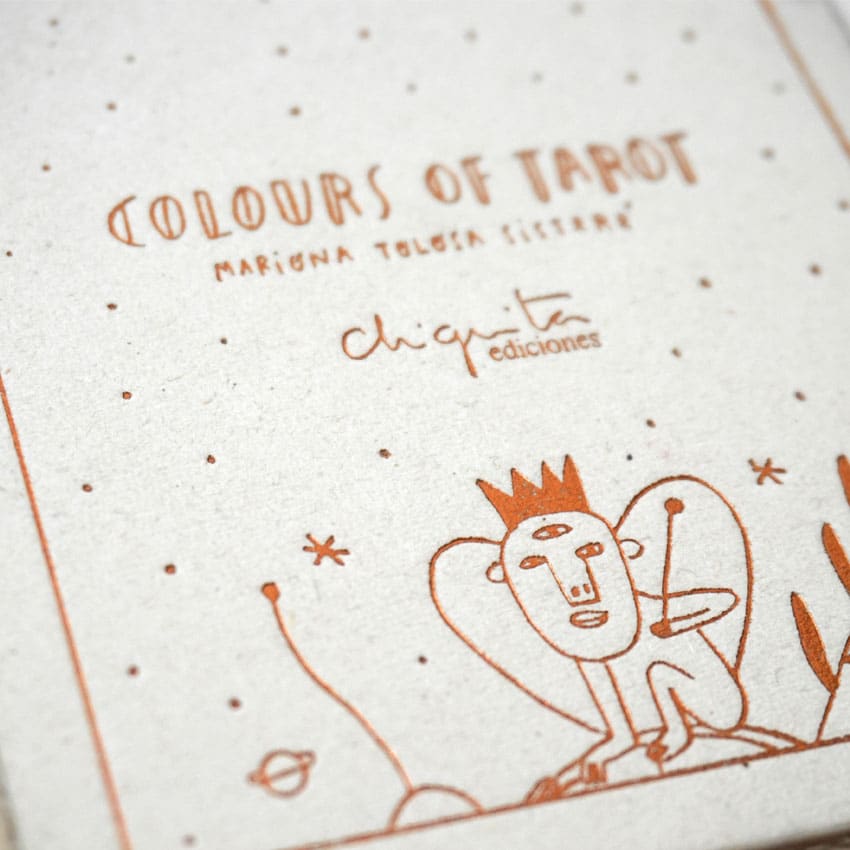 Mariona Tolosa Sisteré offers, as a culmination, the opportunity to appropriate the chromatic sense of the cards through Colors of Tarot, the deck that illustrates for coloring and that Chiquita Ediciones publishes. The journey through the tarot is basically a journey to our own depth and the fact of directly painting the cards, paying attention to the representation of the major arcana, makes their symbolism acquire personal relevance. Anything we encounter on this journey is, deep down, a new tone of our deepest selves.
22 letters printed in silkscreen on Hahnemühle Mounting board 400gr paper, box, cloth bag and multicolored lead pencil.
44,00€ (IVA incl.)
Out of stock
Collect in store
from 24 hours
More about the artist
Mariona Tolosa Sisteré
She studied illustration at "L'Escola de la Dóna" in Barcelona, a space where she learned to find her own universe through acrylic, canvas, collage and digital techniques.
Discover more