Registros de viento (small)
Sara Agudo Millán
2019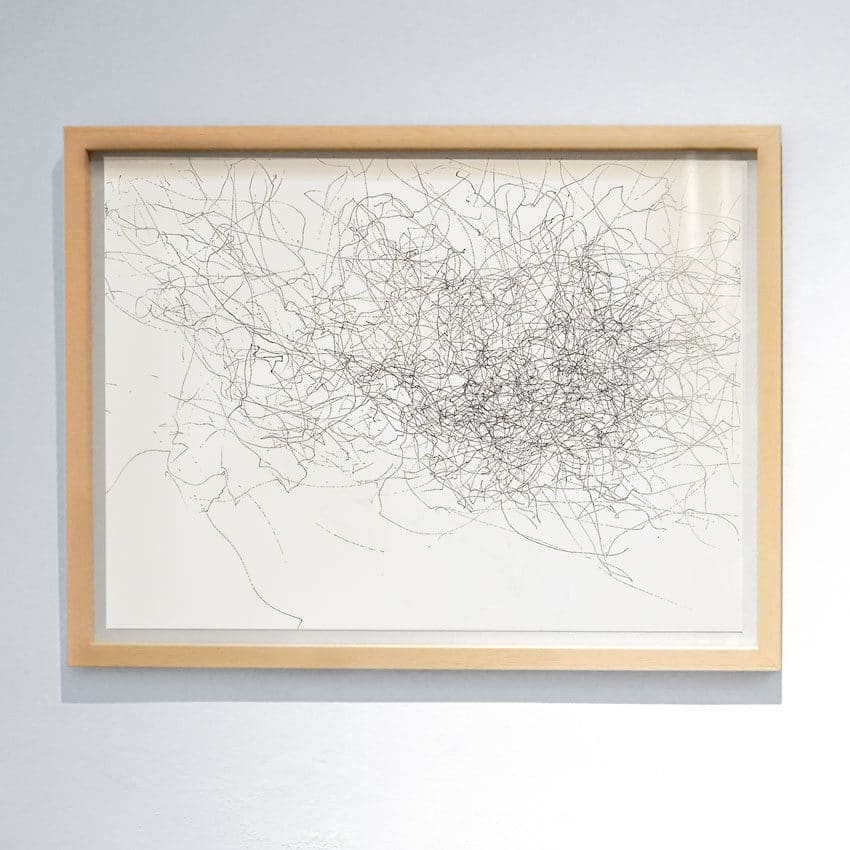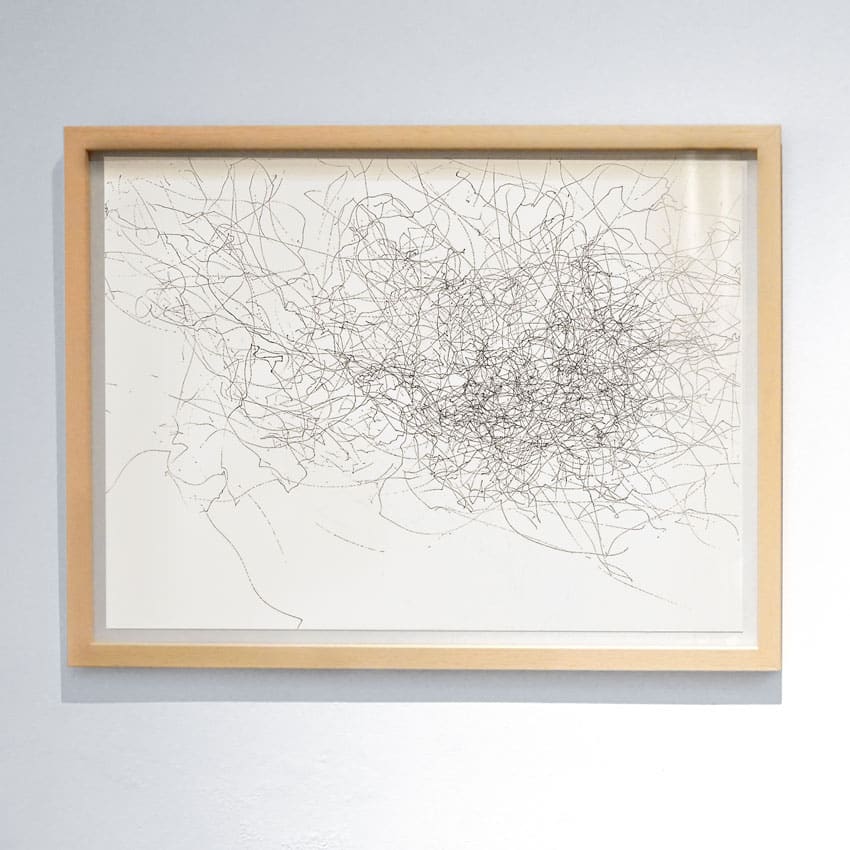 Sara Agudo offers for arcanum number XII a series of drawings made from the movement of a pen suspended from the branch of a tree on a sheet of paper. The arrangement of the elements allows the wind to manifest itself and questions the authorship of the drawing. The registers capture portions of time in waiting, and it is in the pause that the possibility is given to attend to another point of view. "Le Pendu" has the sense of a suspended time that invites us to let go and not make decisions while allowing us to be receptive to the opportunity to see things from another perspective. Stopping to reevaluate what has been lived, embrace the new and let yourself be.
Ink on sheet of paper 32 x 46 cm.
775,00€ (IVA incl.)
Check price
3 in stock
Collect in store
from 24 hours
More about the artist
Sara Agudo Millán
Crossing various disciplines, Sara's artistic practice focuses on interventions in space, texts, installations, photographs and drawings understood as records.
Discover more