Sombras vegetales I
Sara Agudo Millán
2020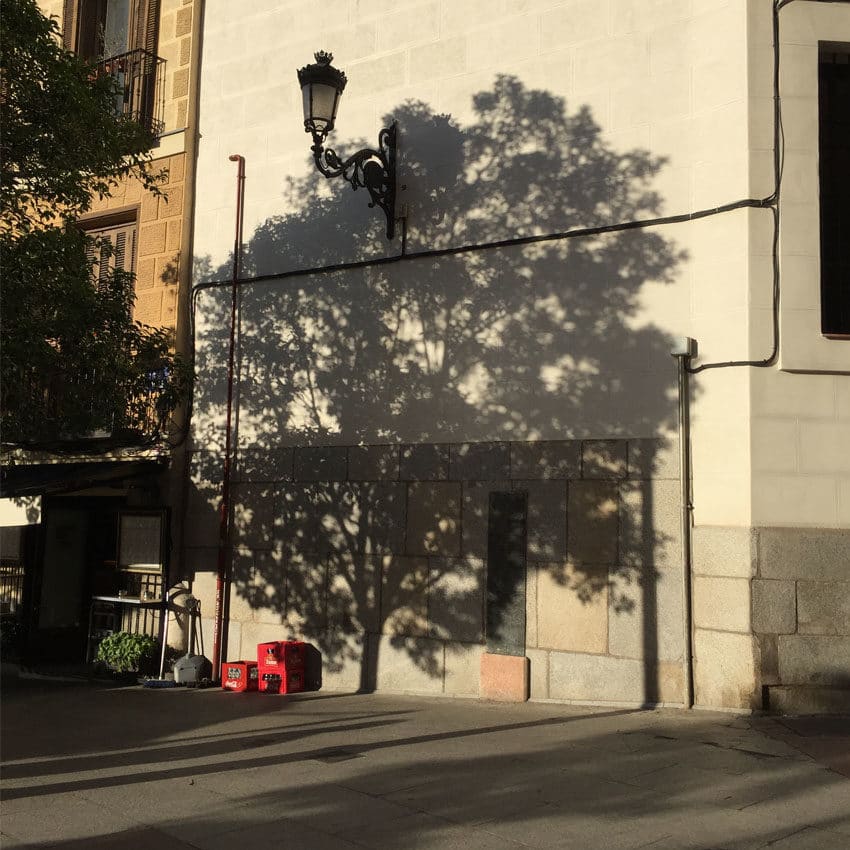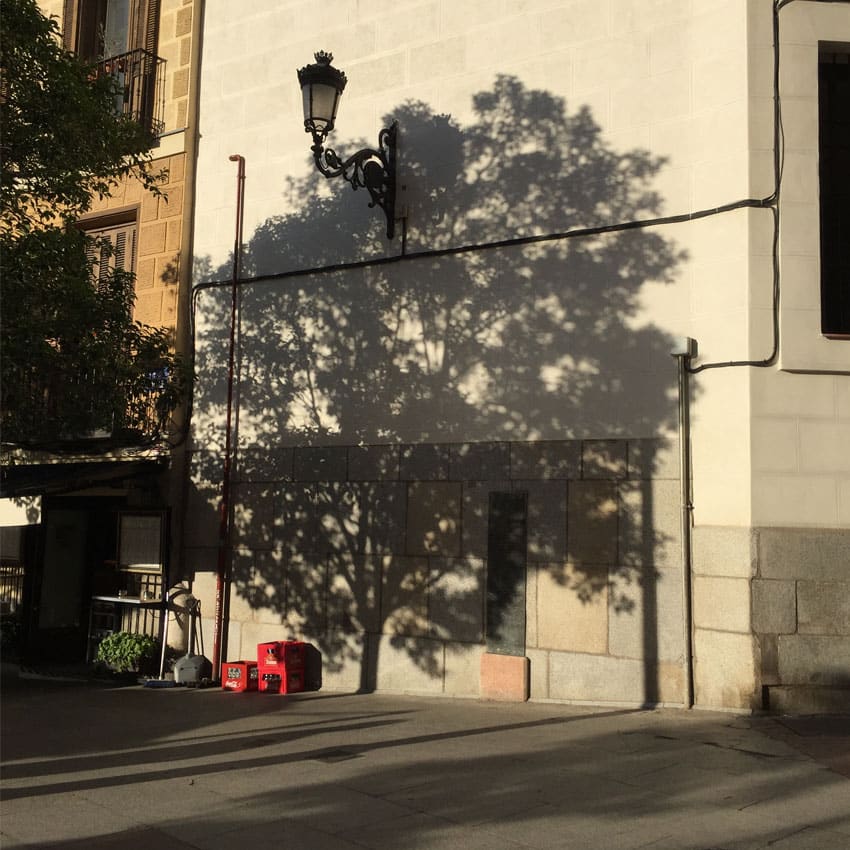 "To talk about trees" is a project that reflects on how we perceive our current link with nature and the environmental crisis. It starts with a line from Adrienne Rich's poem "What kind of times are these!" which responds to Bertolt Brecht's poem "To those who follow in our wake" where she asks herself if talking about trees in dark times is not a crime because it means silencing so much injustice. Some years later, Adrienne Rich answers that in order to listen it is necessary to talk about trees. The exhibition questions what we value and how this choice conditions our relationship with the environment, inviting us to rethink what we do not pay attention to. The exhibition consists of a publication displayed in the space that compiles texts from various sources, a series of records, photographs and an ephemeral installation of plant elements.
The exhibition includes a series of photographs of plant shadows taken by Sara during the research project. Sara has been looking at nature in this indirect way for years to highlight the main focus of interest in her work: attention and the limits of perception. For the occasion, we are publishing the images in poster format.
Digital print on Shiro Eco paper signed by the artist.
16,00€ (IVA incl.)
11 in stock
Collect in store
from 24 hours
More about the artist
Sara Agudo Millán
Crossing various disciplines, Sara's artistic practice focuses on interventions in space, texts, installations, photographs and drawings understood as records.
Discover more