To talk about trees
Sara Agudo Millán
2022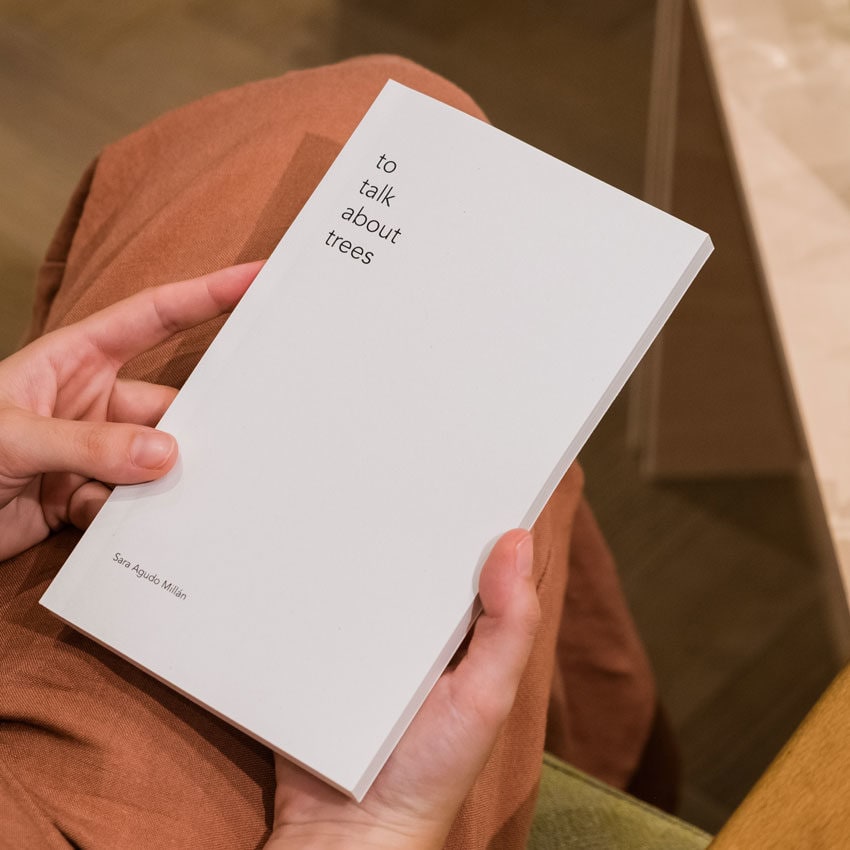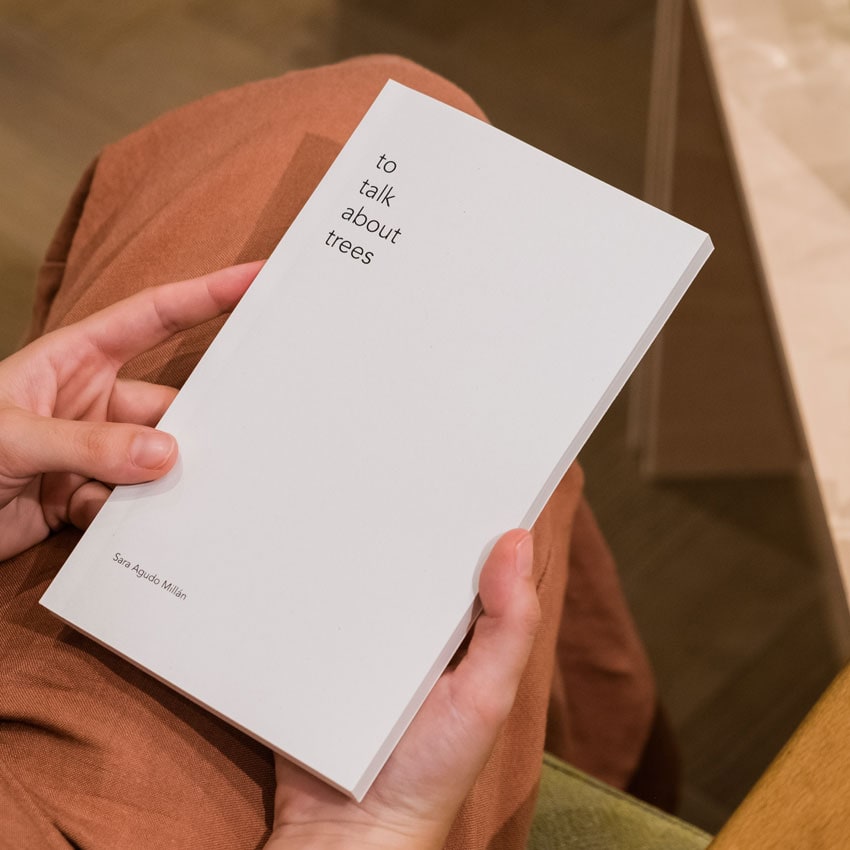 Second edition of the book To talk about trees, which arises from an exhibition project to reflect on the way we perceive our current relationship with nature and the environmental crisis. The publication compiles texts from different sources that highlight the environmental crisis and our relationship with plants.
16,00€ (IVA incl.)
82 in stock
Collect in store
from 24 hours
More about the artist
Sara Agudo Millán
Crossing various disciplines, Sara's artistic practice focuses on interventions in space, texts, installations, photographs and drawings understood as records.
Discover more