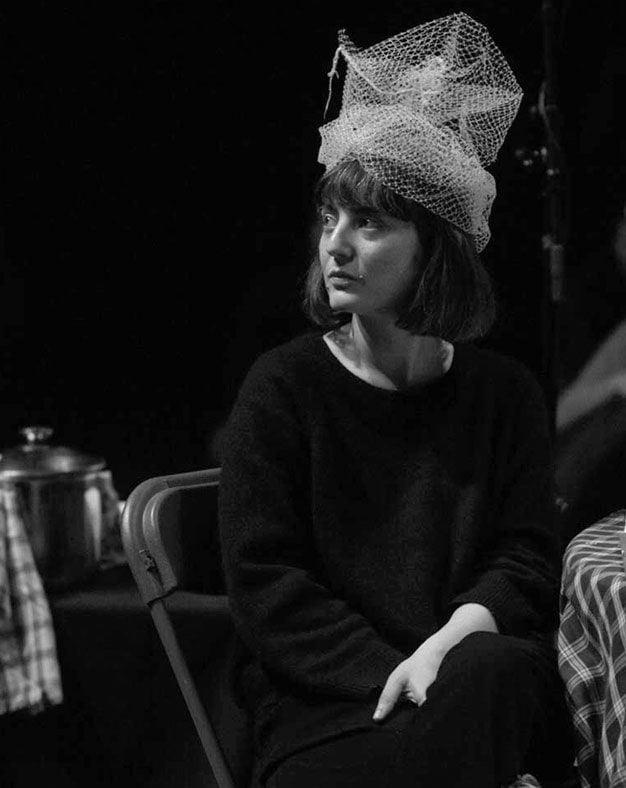 Almería, 1985
Graduated in Fine Arts from the University of Granada, she specialized in illustration, narration and visual communication between the Académie Royale des Beaux-Artes in Brussels, the Escola Massana and Escola EINA in Barcelona.
Her artistic practice transits the languages of illustration, graphic arts, printmaking, ceramics, sound, performance or any other learning that stimulates her process of thinking-doing. The critical investigation of her work is based on her approach to gender archeology, mythology and western classical culture. Through stories and visual fictions she plays to reverse myths and fabulate; reconstructing the contemporary from other symbologies.
Her work as an artist and illustrator has been published and exhibited in galleries, publishing houses, media and institutions both nationally and internationally. She has worked and works in collective creation projects as well as in self-managed initiatives within the field of self-publishing and feminist activisms.
Since 2018 she works as a teacher in the University Degree of Art and Design at the Massana School in the fields of graphic arts and visual storytelling.