Autorretrato con Ramón
Laia Arqueros Claramunt
2021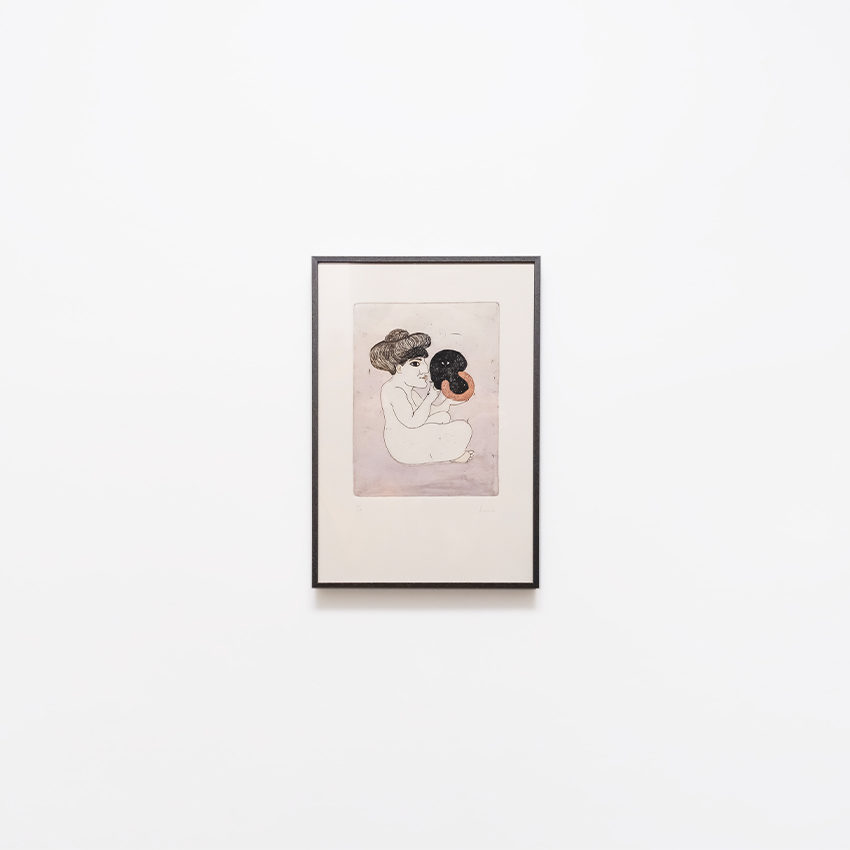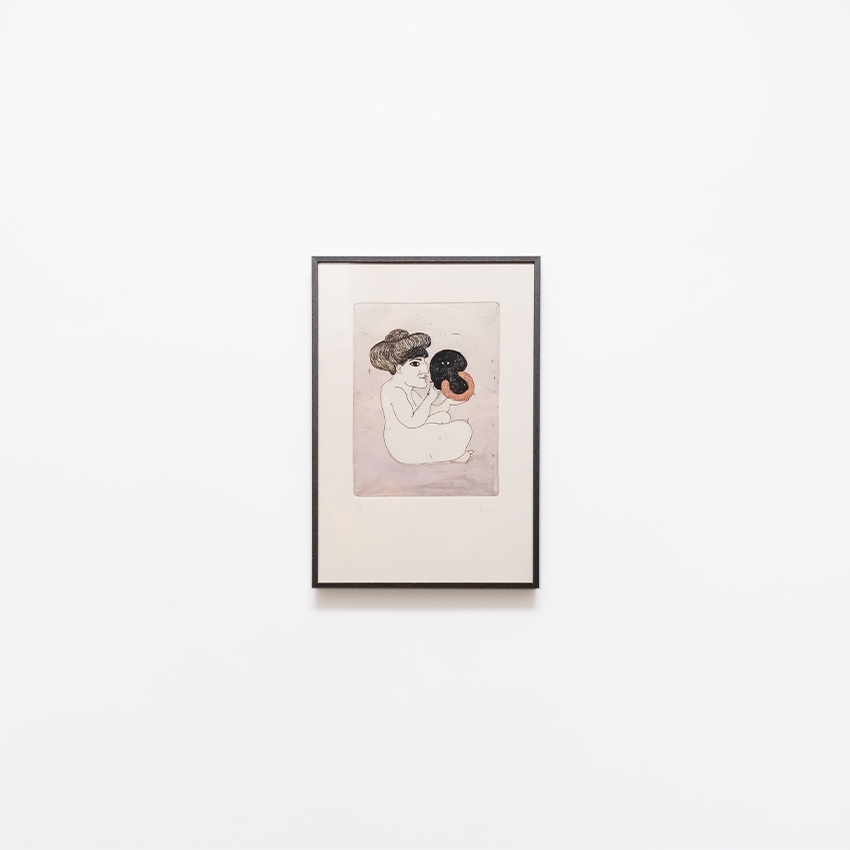 "In the time leading up to her operation, Laia was working on Autorretraro con Ramón [Self-Portrait with Ramón], an image that bids farewell and acknowledges the imminent surgical removal of the womb/Hystera and the uterine fibroid/Ramón."
Marta Nieta Postigo in the exhibition text La Gynopia y el espasmo.
Plate dimensions: 16,5 x 12,5 cm
Paper dimensions: 28 x 19 cm
Engraving on zinc illuminated by hand. Monotype on Somerset satin soft white 300 gr100% cotton paper. Numbered and signed.
Check price
Collect in store
from 24 hours
More about the artist
Laia Arqueros Claramunt
The artistic practice of Laia Aqueros Claramunt transits the languages of illustration, graphic arts, printing, ceramics, sound, performance or any other learning that stimulates her process of thinking-doing.
Discover more