Gynopia and the Spasm
Exhibition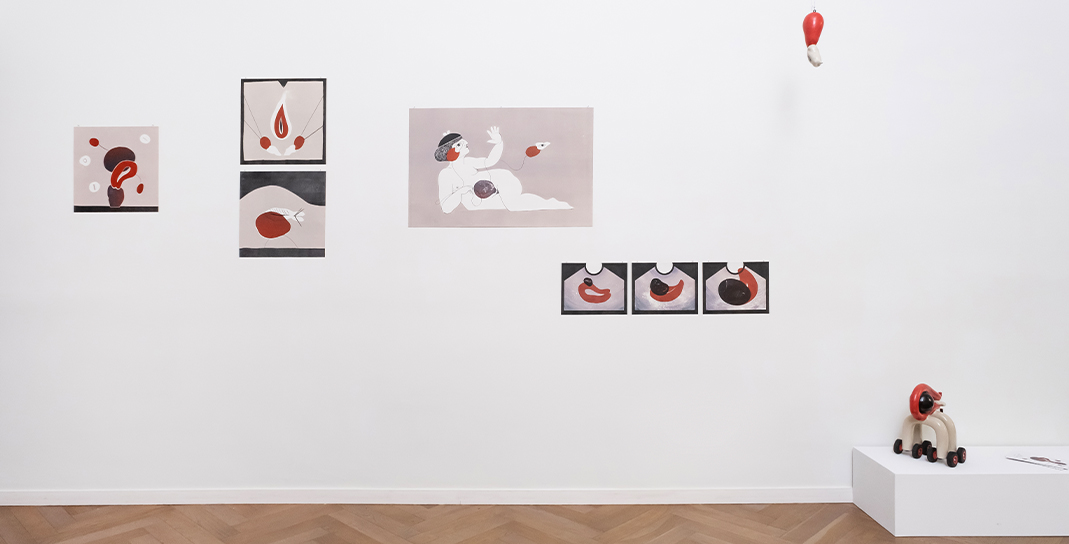 Due to the need for references and in order to share the experience of her hysterectomy, Laia Arqueros Claramunt presents La Gynopia y el espasmo, a project where she directly explores what it means to be a hysterectomized woman in contemporary society. All this allows her to talk about the identity, artistic and symbolic crisis, as well as about the invisibilization, while questioning the symbolism and historical-patriarchal narratives of the uterus: its only reproductive attribution and obstetric violence with productivist purposes. Thus, the artist proposes a reappropriation of the organs as an act of emancipation and a reformulation of the symbolic attributes through imposed narratives.
Download here the leaflet of the exhibition
Opening: Thursday, May 11 at 7:00 pm.
When
11 May - 21 June 2023
11 May 2023
21 June 2023
Tuesday to Friday: 12 am – 8 pm
Saturday: 10 am – 2 pm
Where
Chiquita Room

Book your tickets for Gynopia and the Spasm
11 May - 21 June 2023

Tuesday to Friday
12 am – 8 pm
Saturday
10 am – 2 pm
Book now
Artist
Laia Arqueros Claramunt
The artistic practice of Laia Aqueros Claramunt transits the languages of illustration, graphic arts, printing, ceramics, sound, performance or any other learning that stimulates her process of thinking-doing.
Discover more