Hystera y Ramón, exvoto
Laia Arqueros Claramunt
2023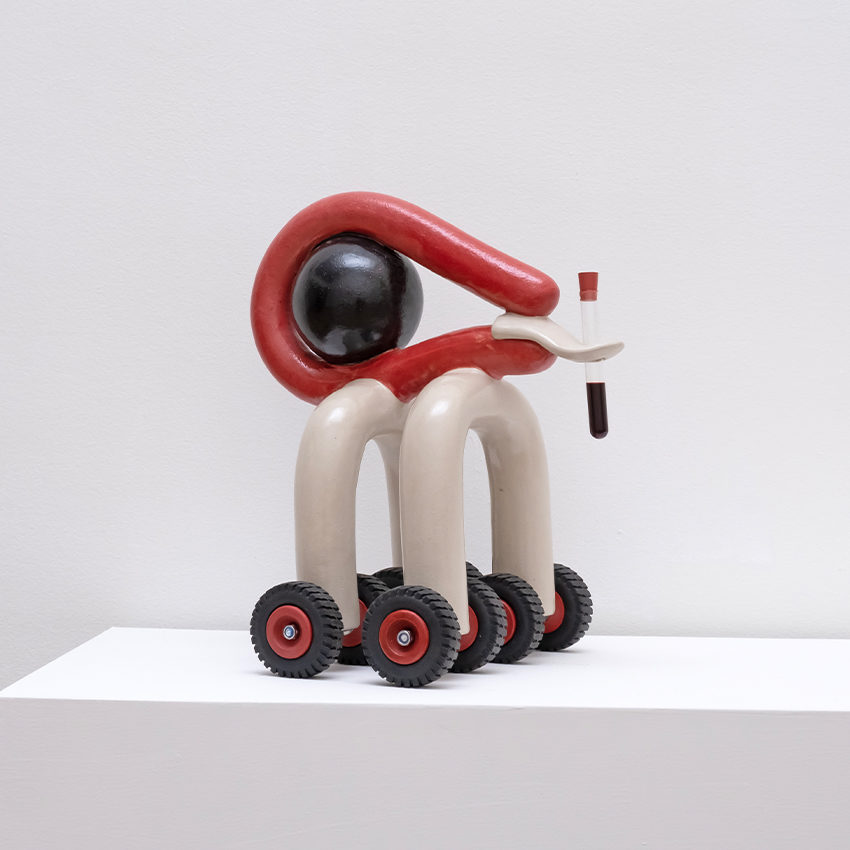 "Converting the uterine fibroid into a visionary eye (on a 1:1 scale, measuring 8x9cm), Hystera y Ramón [Hystera and Ramon] rebel and decide to stake a claim for freedom by leaving the body. They become independent, motorised on tractor wheels, and mischievously stick their tongues out at you."
Marta Nieto Postigo in the exhibition text La Gynopia y el espasmo.
Dimensions: 29 x 24 x 33 cm
Glazed ceramics, wood, rubber, glass, blood.
Check price
Collect in store
from 24 hours
More about the artist
Laia Arqueros Claramunt
The artistic practice of Laia Aqueros Claramunt transits the languages of illustration, graphic arts, printing, ceramics, sound, performance or any other learning that stimulates her process of thinking-doing.
Discover more