Restos de entidad suficiente
Laia Arqueros Claramunt
2022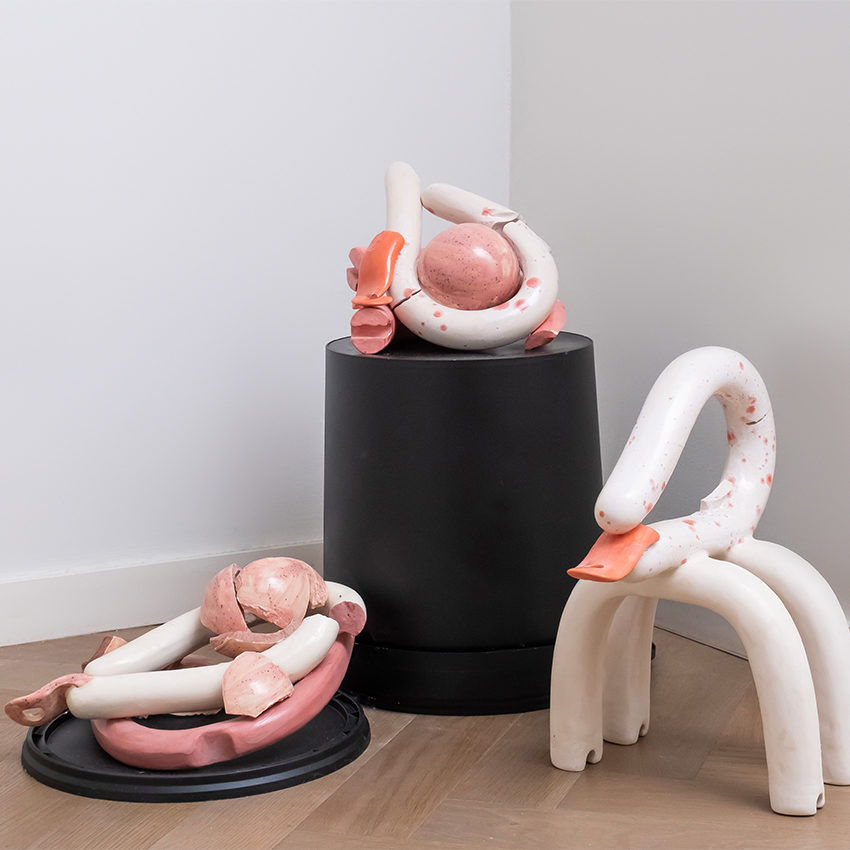 "The piece Restos de entidad suficiente [Remains of Sufficient Entity] takes the name that the medical establishment uses for hospital biopsy waste of such a size that it needs to be disposed of in a specific manner (one example: the womb). This pile of hospital and ceramic rubbish depicts the living artistic process and its failures, laying bare the difficulty of constructing mythological characters that have already taken on a life of their own. "
Marta Nieto Postigo in the exhibition text La Gynopia y el espasmo.
Dimensions:
R.E.S. I: 22 x 23 x 10 cm
R.E.S. II: 30 x 24 x 35 cm
R.E.S. III: 20 x 17 x 16 cm
Ceramic, plastic container.
Check price
More about the artist
Laia Arqueros Claramunt
The artistic practice of Laia Aqueros Claramunt transits the languages of illustration, graphic arts, printing, ceramics, sound, performance or any other learning that stimulates her process of thinking-doing.
Discover more