La Gynopia
Laia Arqueros Claramunt
2016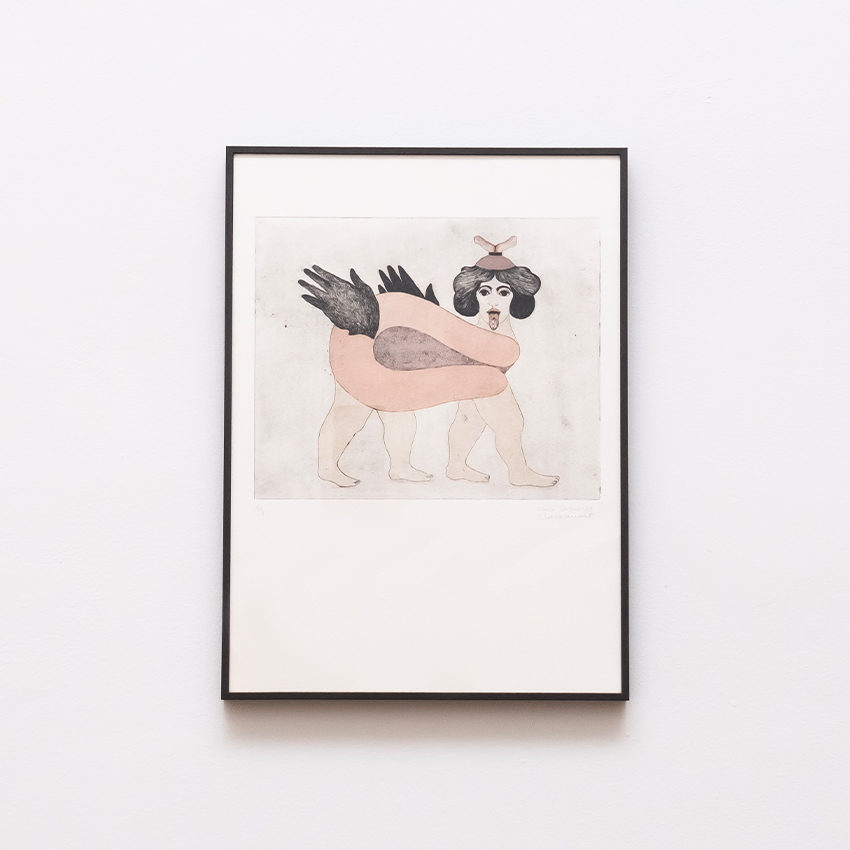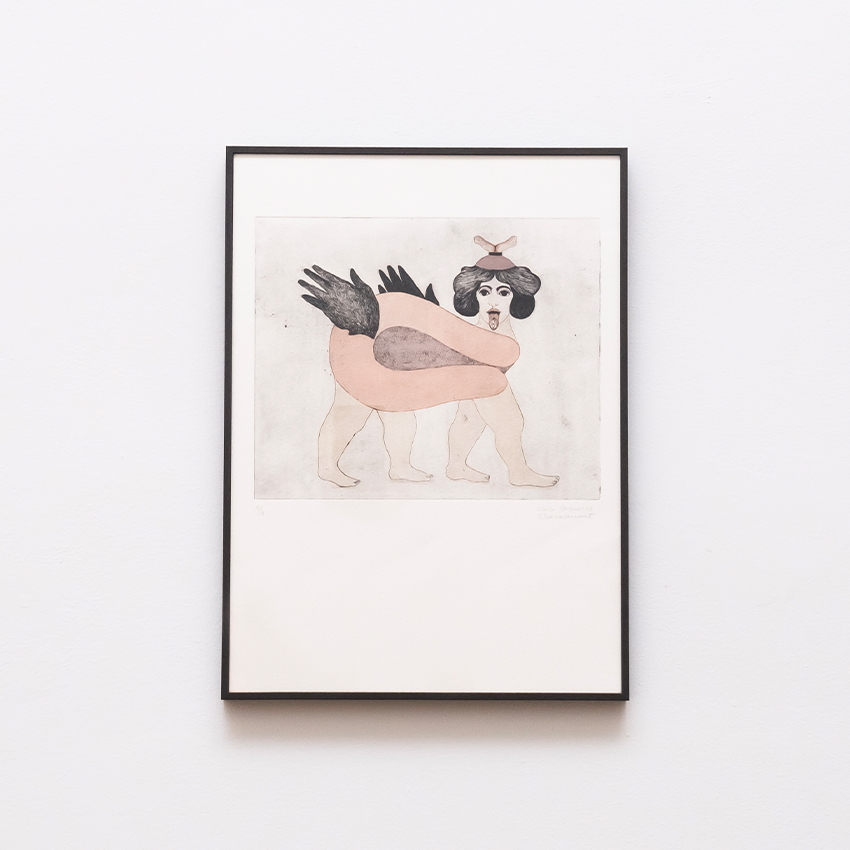 "Gynopia is a she-monster. She comes from the first foundational times. She makes herself known to announce, quite literally, "an ignorance about the matters of women." She is the deity who embodies the inability to see the feminine, (in the broadest sense of the word), the blindness that gives shape to an entire system of narrative and bodily subjugation marshalled in by patriarchal androcentrism."
Marta Nieto Postigo about La Gynopia in the exhibition text La Gynopia y el espasmo.
Plate dimensions: 24 x 20 cm
Paper dimensions: 38,5 x 28 cm
Engraving on zinc illuminated by hand. Monotype on Velin arches michel paper 240 gr, 100% cotton. Numbered (1/1) and signed.
Check price
More about the artist
Laia Arqueros Claramunt
The artistic practice of Laia Aqueros Claramunt transits the languages of illustration, graphic arts, printing, ceramics, sound, performance or any other learning that stimulates her process of thinking-doing.
Discover more