Gynopia y Cerinea
Laia Arqueros Claramunt
2017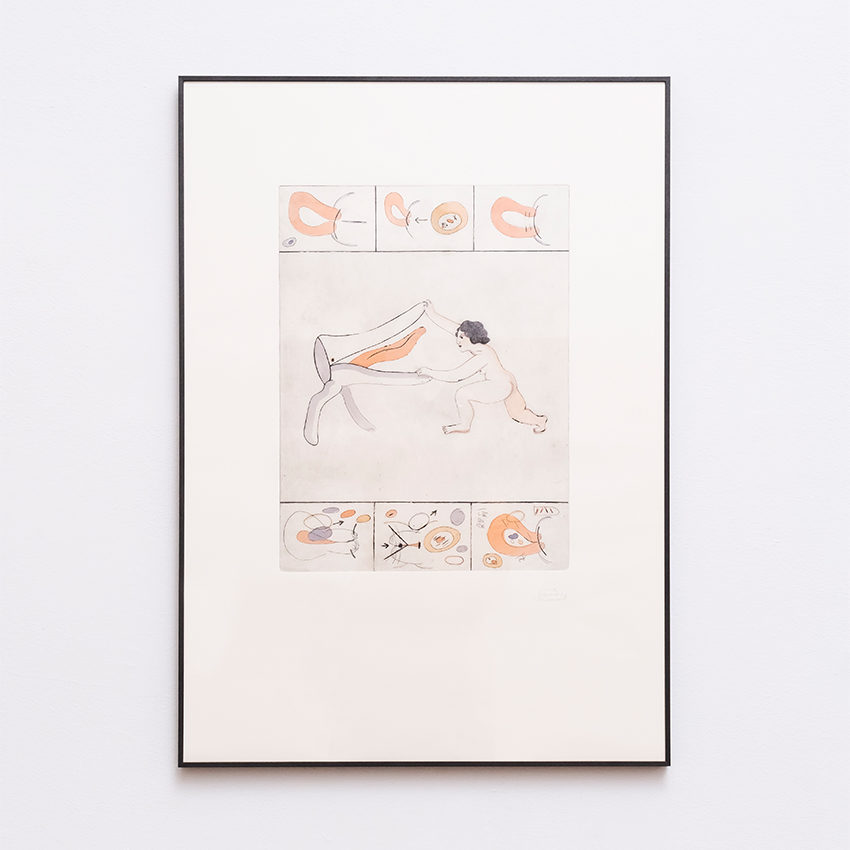 "In Gynopia y Cerinea [Gynopia and Ceryneia], a piece that tells the story of the first stages of a diagnosis, Laia finds herself embodying this cultural gynopia, fighting against the speculum/Ceryneia like Artemis as she tries to tame what would go on to be her freest and most sacred hind. "
Marta Nieto Postigo in the exhibition text La Gynopia y el espasmo.
Plate size: 39,5 x 29,5 cm
Paper size: 70 x 50 cm
Engraving on zinc illuminated by hand. Monotype on Somerset satin soft white 300 gr 100% cotton paper. Numbered (1/1) and signed.
Check price
More about the artist
Laia Arqueros Claramunt
The artistic practice of Laia Aqueros Claramunt transits the languages of illustration, graphic arts, printing, ceramics, sound, performance or any other learning that stimulates her process of thinking-doing.
Discover more