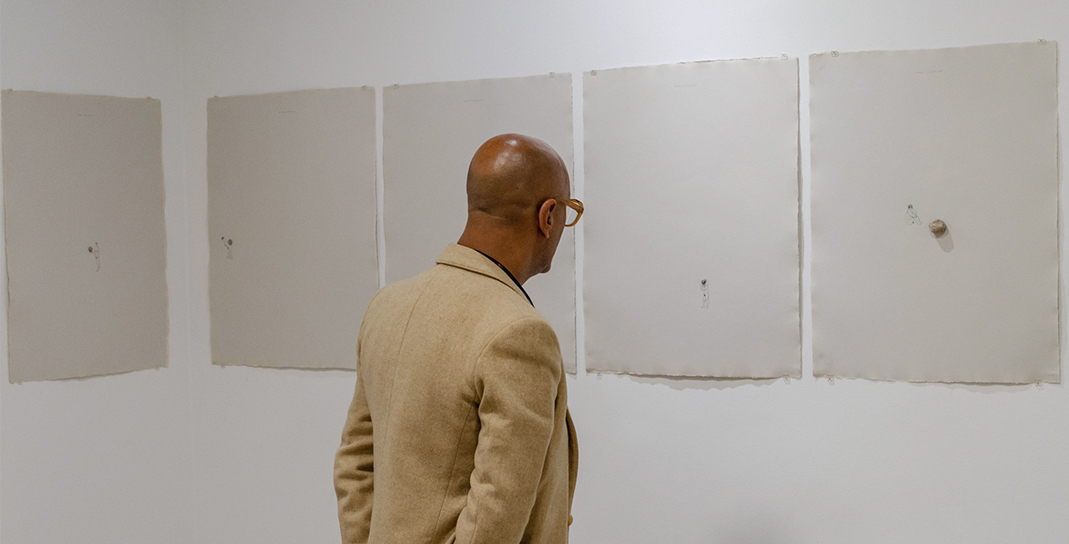 From May 25th to 28th, the III Salón de Arte y Poesía Paper València will be held in which we present the series of drawings-collage Pedres filosofals (Philosophers' Stones), by Isabel Banal Xifré, together with Estrany-de la Mota Art Advisors. This cultural event that takes place at the headquarters of RuzafaStudio is focused on the exclusive use of paper as a support for works of art, artistic editions and poetry.
Pedres filosofals, by Isabel Banal, puts in relation and on paper the figure of a naked female body with a real stone. The woman dialogues with the stone through different gestures: she carries it, holds it in her hand, contemplates it… A work whose title refers to the alchemist tradition, where the research of this element was the milestone, with a sapiential and healing component.
When
25 May - 28 May 2023
25 May 2023
28 May 2023
12 am – 8 pm
10 am – 2 pm
Where
RuzafaStudio
Pedro III el Grande nº11 bajo, Valencia, 46005
Book your tickets for Paper València 2023
25 May - 28 May 2023

Tuesday to Friday
12 am – 8 pm
Saturday
10 am – 2 pm
Book now
Artist
Isabel Banal Xifré
Isabel Banal Xifré is a visual artist and teacher at the Escola Massana in Barcelona. Her rural origins and her bond with nature permeate all her work.
Discover more