Pedres filosofals
Isabel Banal Xifré
2021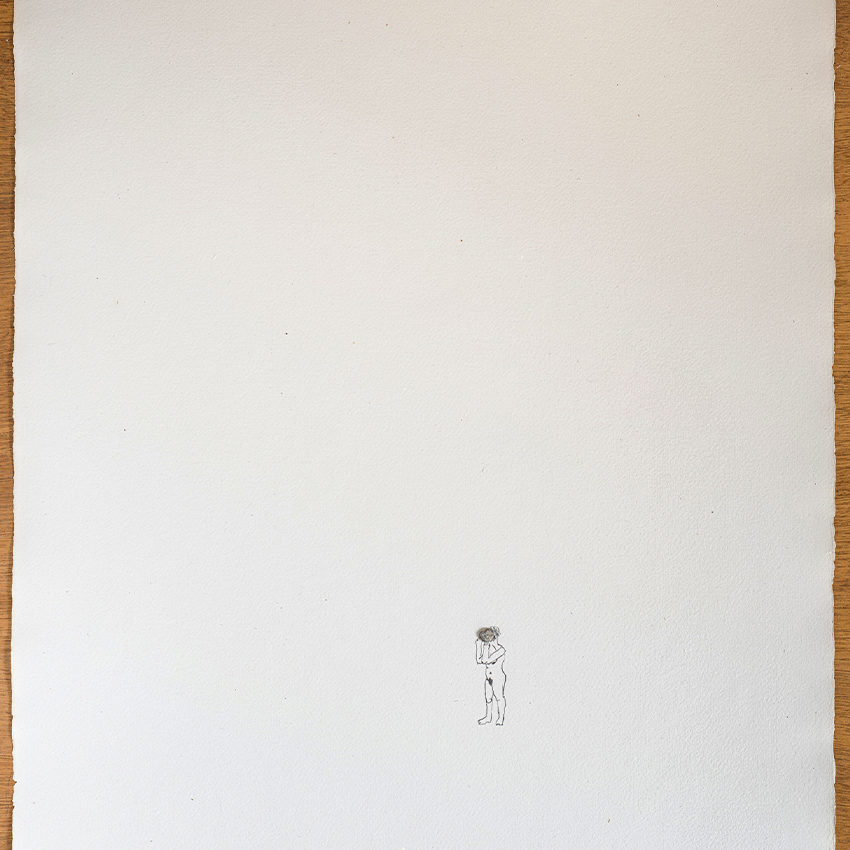 Isabel Banal works the landscape and traditions from a contemporary perspective. Her origins are very present in her work, where she analyzes the tradition of landscape painting of the Olot School and the nativity scene, the relationship between the world of nature (rural) and the urban world.
Pedres filosofals (Philosopher's stones) is a series of collage drawings where the figure of a naked female body is placed in relation to a real stone. The figure dialogues with it, through different gestures: she carries it, holds it in her hand, looks at it…
The title of the series refers us to the alchemist tradition, where the research of this element was the milestone, with a sapiential and healing component.
65 x 51 cm
paper, graphite and stones
Check price
More about the artist
Isabel Banal Xifré
Isabel Banal Xifré is a visual artist and teacher at the Escola Massana in Barcelona. Her rural origins and her bond with nature permeate all her work.
Discover more