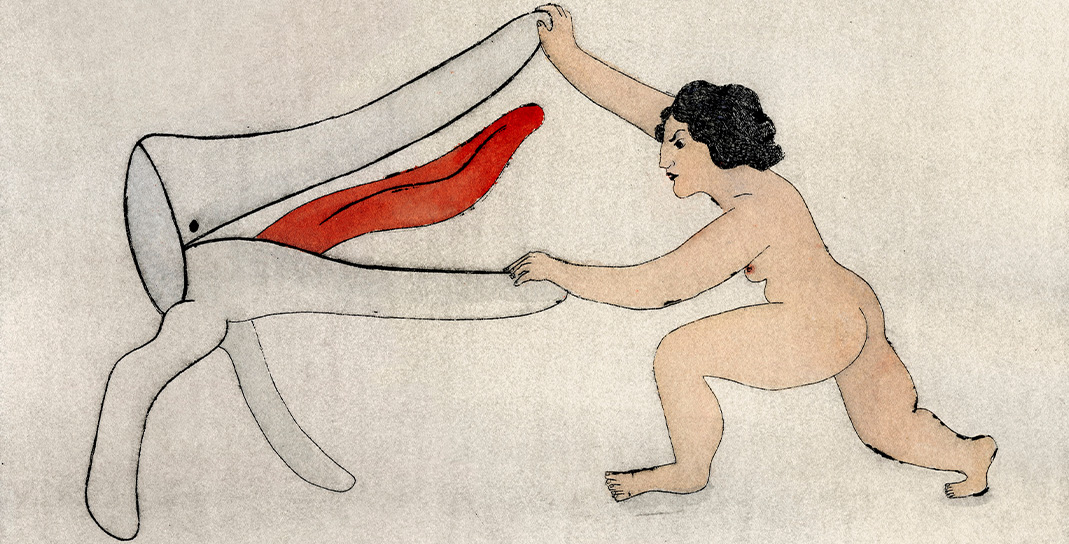 Faced with the need for referents and to share the experience of her hysterectomy, Laia Arqueros embarked on a project that directly addresses what it means to be a hysterectomized woman in contemporary society. Her parallel crisis of identity, artistic and symbolic representation, in addition to the invisibility of the issue, have led her to question the patriarchal narratives of the uterus and its sole reproductive attribution, as well as obstetric violence with productivist purposes.
Laia's feminist practice goes hand in hand with the awareness of the collective component in personal experiences, and therefore, we leave here an invitation to the meeting that will take place on January 13 at 19.00h in the gallery. Aimed at women and hysterectomized people, those who have lived similar experiences and gynecological pathologies or have closely accompanied a process and are sensitized to this reality. It will be a pleasure to see what we can share or what spaces of reflection and exchange we can build together.
Inscriptions by e-mail to hola@chiquitaroom.com
When
13 January 2023
13 January 2023
13 January 2023
19:00 - 20:30
Where
Chiquita Room

Book your tickets for Utera was here


13 January @ 19:00

-

20:30
Book now
13 January @ 19:00

-

20:30
Artist
Laia Arqueros Claramunt
The artistic practice of Laia Aqueros Claramunt transits the languages of illustration, graphic arts, printing, ceramics, sound, performance or any other learning that stimulates her process of thinking-doing.
Discover more