Sound reading with exouterus
Performance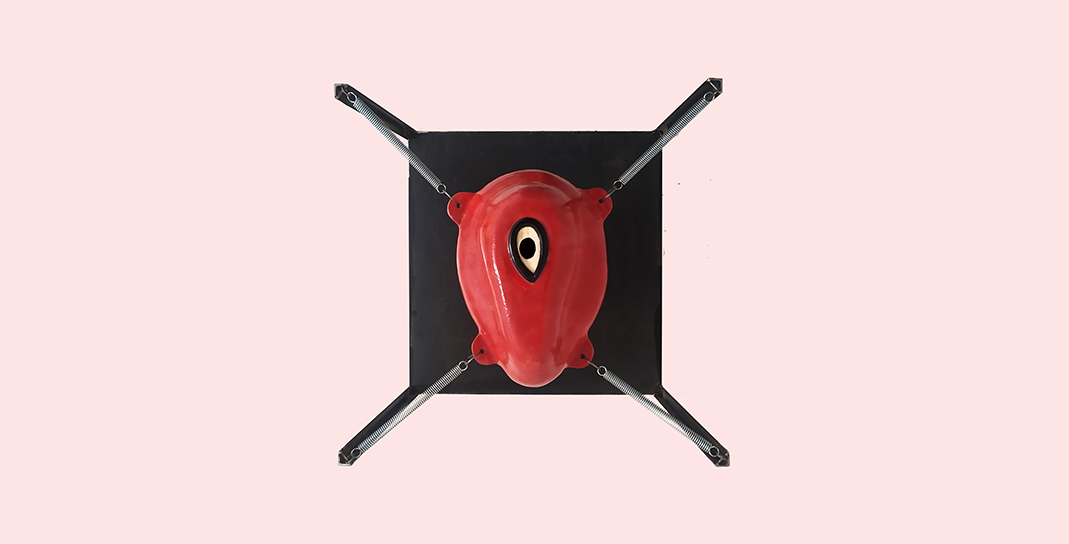 As part of the exhibition La Gynopia y el espasmo, the artist Laia Arqueros Claramunt will perform a sound activation of the piece El útero espasmado based on personal texts and the sounds produced by the installation.
The sound sculpture includes several levels of construction: a sound system design based on the vibration of amplified springs, a ceramic sound box, which is the uterus itself, and a structure that allows the suspension and mobility of the artifact.
When
10 June 2023
10 June 2023
10 June 2023
12:00 - 13:30
Where
Chiquita Room

Price
Free€
Book your tickets for Sound reading with exouterus


10 June @ 12:00

-

13:30
Artist
Laia Arqueros Claramunt
The artistic practice of Laia Aqueros Claramunt transits the languages of illustration, graphic arts, printing, ceramics, sound, performance or any other learning that stimulates her process of thinking-doing.
Discover more