Sound reading with exouterus – ARTefACTe3
Performance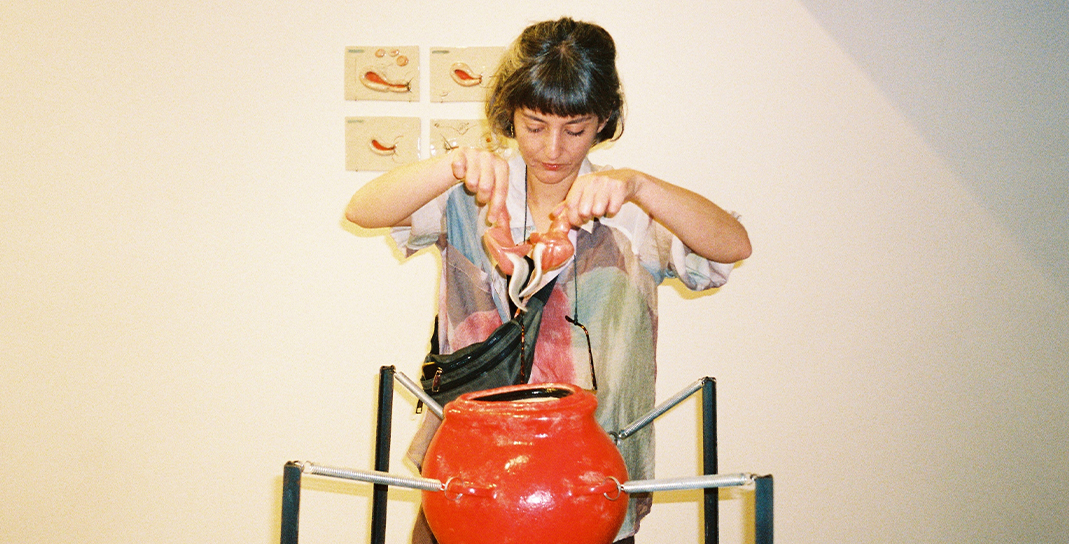 Sound reading with exouterus talks about a mourning. From medical and personal texts and the sounds produced by the spasmed womb, this piece for two performers narrates through violence, contradictions, revelations and joys what the extirpation of this organ, overflowing with symbolic charge, can entail. This votive ritual arises from the desire to share an experience that is more common than one might think and that, like so many others, seems invisible.
This performance is part of the Corretja Program of the ARTefACTe3 Festival, a project to promote the exhibition of performance art in the ecosystem of galleries and independent contemporary arts spaces.
Sound reading with exouterus will take place on Wednesday, November 15 at 8:30 pm at CC Convent Sant Agustí.
Photography by Aina Climent.
When
15 November 2023
15 November 2023
15 November 2023
20:30 - 21:30
Where
CC Convent de Sant Agustí
Comerç, 36, Barcelona, 08003
Book your tickets for Sound reading with exouterus – ARTefACTe3


15 November @ 20:30

-

21:30
Book now
15 November @ 20:30

-

21:30
Artist
Laia Arqueros Claramunt
The artistic practice of Laia Aqueros Claramunt transits the languages of illustration, graphic arts, printing, ceramics, sound, performance or any other learning that stimulates her process of thinking-doing.
Discover more