Fifth Anniversary of Chiquita Room
Anniversary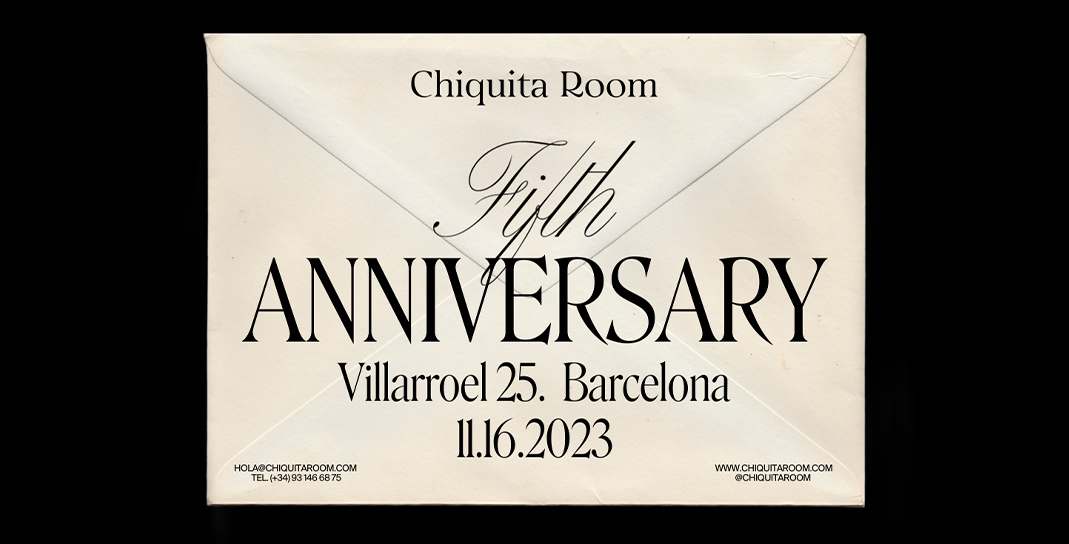 On Thursday, November 16, Chiquita Room will be five years old and we do not want to stop celebrating it with all of you, dear people. Because maybe twenty years is nothing, as the tango says, but five years feels like quite a feat for a project like this.
During these five years, Chiquita Room has maintained a constant activity, pandemic and other obstacles included: we have presented more than 30 exhibitions, edited more than 20 artist publications, hosted more than 10 artists in residence, participated in fairs and festivals, held performances, concerts, workshops, poetry readings, tarot readings and we have also come to share the passion for food and the art of eating well.
If you feel that this project represents you, if you want to celebrate the anniversary in the proximity of this home for art and if you feel like blowing out the candles with us, you can write to hola@chiquitaroom.com to confirm your attendance next Thursday, November 16, starting at 8 pm.
When
16 November 2023
16 November 2023
16 November 2023
20:00 - 22:00
Where
Chiquita Room

Book your tickets for Fifth Anniversary of Chiquita Room


16 November @ 20:00

-

22:00
Book now
16 November @ 20:00

-

22:00