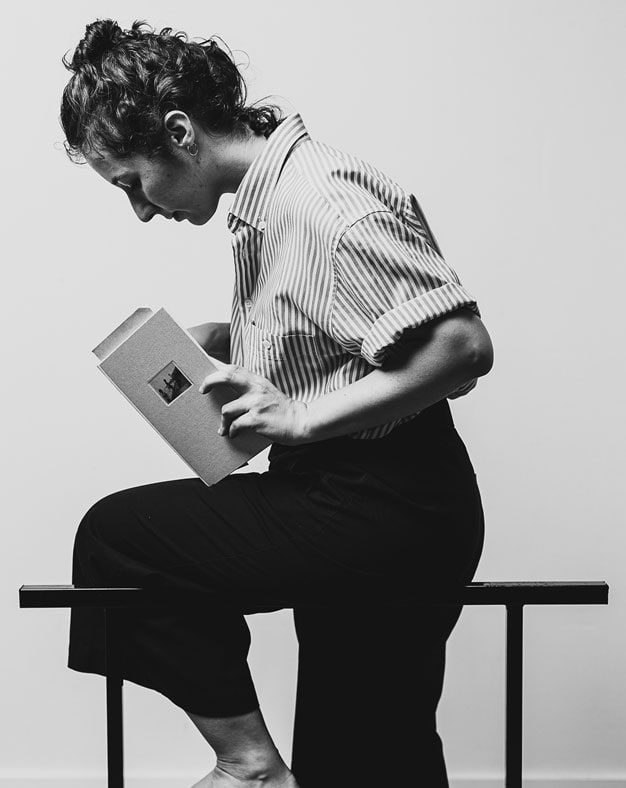 Zaragoza, 1986
Laía Argüelles is a visual artist and writer. Devotional swimmer and flea market gleaner, she resides in Zaragoza after having lived in the United Kingdom, Iceland and Germany. She has a degree in Translation and Interpretation (Pompeu Fabra University, 2008), a Fine Arts graduate (Polytechnic University of Valencia, 2015) and a Master's degree in Philosophy Research (Zaragoza University, 2019). She is currently a doctoral student in Philosophy in the area of ​​Aesthetics of Contemporary Art.
Her practice, linked to the potential of images and language, focuses largely on the search for materials and photographs for later updating through intervention and montage. Her books, objects and series investigate the possibilities of connection and construction of meaning between bodies and images. With a particular interest in the tensions of the body in water, her research delves into the translatability of experience and the use of imagination as an epistemological tool.
She has published Breve ensayo sobre la carta (Temporal, 2021) and Ciprés (Chiquita Ediciones, 2022).