Entre dos azules. Conmovidos
Exhibition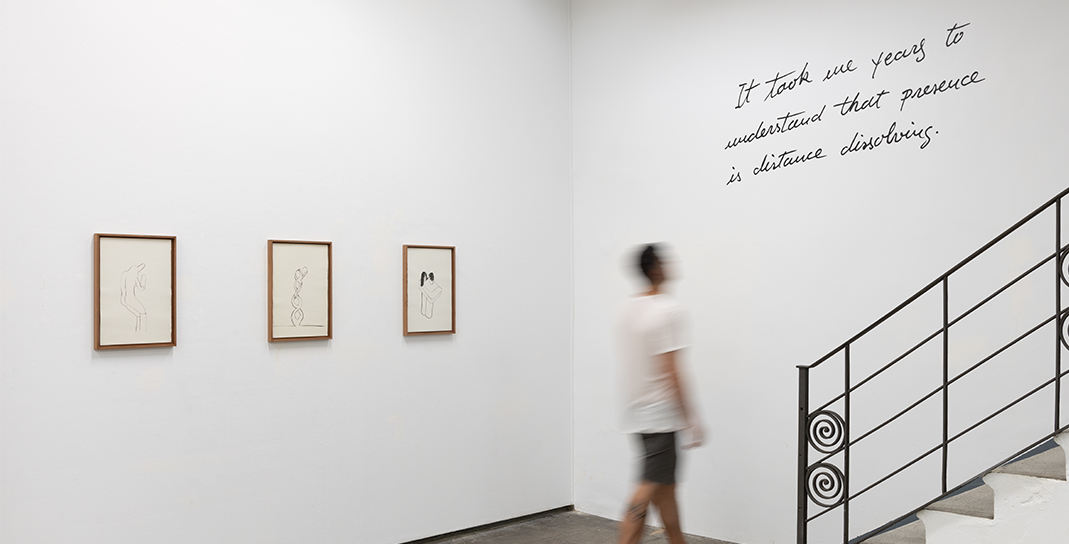 The artists Laía Argüelles and Alba Yruela participate in the exhibition Entre dos azules. Conmovidos, on the occasion of the celebration of the tenth anniversary of Blueproject Foundation. The exhibition is divided into two spaces, which can be seen from 13 September to 7 October at Estrany-de la Mota and Espai Poblenou.
In this exhibition, discourses and forms are articulated from the intimate, the personal; that 'intelligent sensibility' Lispector spoke of. A collective dialogue based on the formal richness offered by current reflections on the hermeneutics of the sensitive. An exhibition in which autobiography, emotions and subjectivity imagine new theoretical and material expressions.
In this proposal, each artist presents a different work in each of the two exhibition spaces, which function independently and connected at the same time. A question of distance, of crossing the 'in-between', that impossible interval that distances us and connects us to things, to beings, to ourselves. That ambiguous point that we call the horizon and that brings together, for example, the ideal blue of the sky and the other, infinite, of the sea.
When
15 September - 9 October 2023
15 September 2023
9 October 2023
Tuesday to Friday: 12 am – 8 pm
Saturday: 10 am – 2 pm
Where
Estrany – de la Mota
Passatge Mercader 18, Barcelona, 08008
Book your tickets for Entre dos azules. Conmovidos
15 September - 9 October 2023

Tuesday to Friday
12 am – 8 pm
Saturday
10 am – 2 pm
Book now
Artist
Laía Argüelles Folch
Laía Argüelles is a visual artist and writer. Devotional swimmer and flea market gleaner, she resides in Zaragoza after having lived in the United Kingdom, Iceland and Germany.
Discover more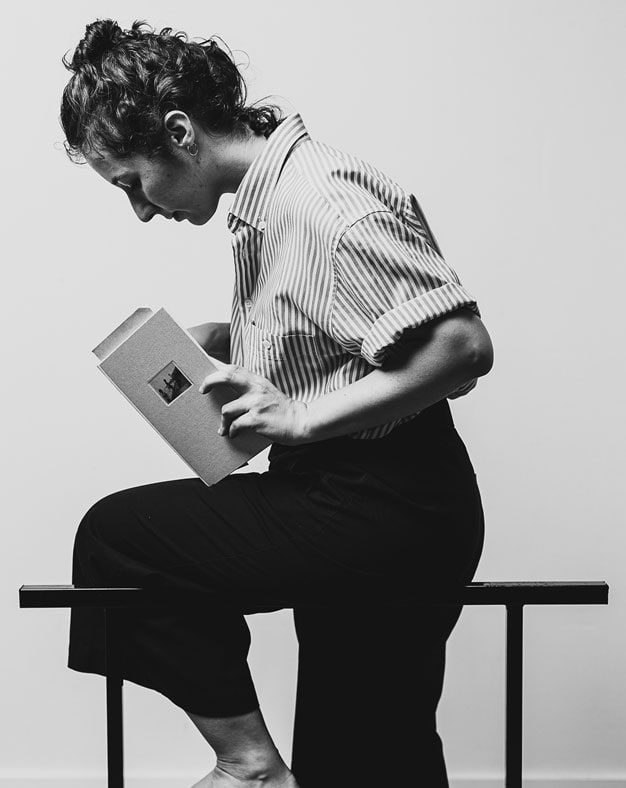 Artist
Alba Yruela
Alba Yruela (La Bisbal d'Empordà, 1989) comes from the Catalonian región of Empordà, where she developed her passion for nature. She started photographing her surroundings, friends and lovers from an intimate and delicate but direct point of view.

Discover more