Todavía siempre
Laía Argüelles Folch
2021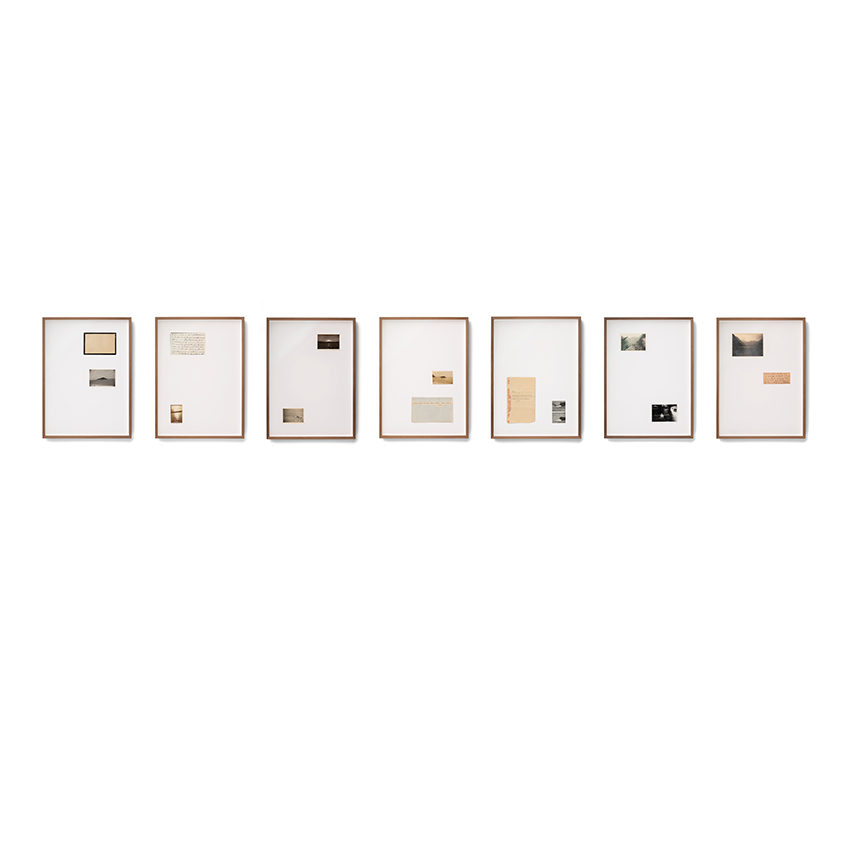 Todavía siempre establishes a dialogue with the public based on image and text about absence and disappearance. The work is a polyptych of seven pieces inspired by the river Styx, the river that in Greek mythology represented the boundary between the world of the living and the world of the dead, and shows images of water, islands and shores, as well as bodies in the water, sunsets and texts about loss and farewell, found notes full of anonymous stories.
Polyptych of seven unique pieces. Photographs, letter, envelope, note and telegrams.
33,5 cm x 45,5 cm each.
Check price
More about the artist
Laía Argüelles Folch
Laía Argüelles is a visual artist and writer. Devotional swimmer and flea market gleaner, she resides in Zaragoza after having lived in the United Kingdom, Iceland and Germany.
Discover more