Standing Woman
Laía Argüelles Folch
2021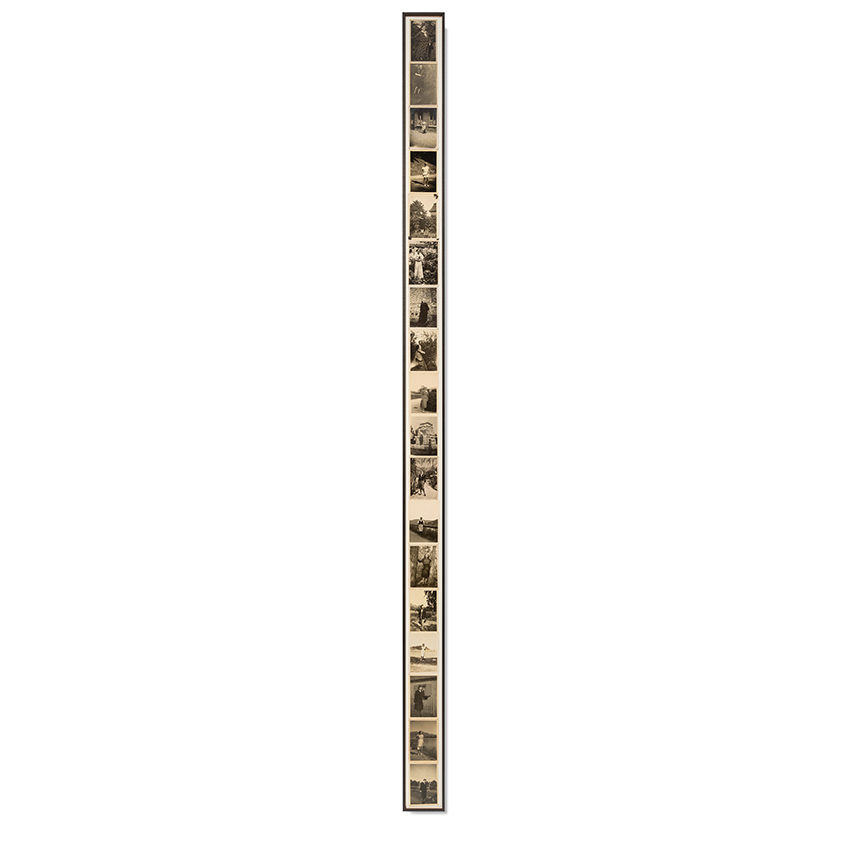 The starting point of Standing Woman is an expanded photographic collection under the category «standing women», gathered through the years, a selection of which is included in this work. Standing Woman consists of eighteen original black and white photographs of portraits of women standing in different public and private spaces. The selection of these portraits, displayed one above the other, results in a 160 cm high piece, which is the same height as the artist herself. Therefore the verticality of the standing artist corresponds to the vertical balance of the many women in the framed piece. A standing woman made of standing women herself: a collective whole and a representative height; a wall piece whose base is in direct contact with the ground.
Eighteen found photographs.
160 x 8.5 cm
Check price
More about the artist
Laía Argüelles Folch
Laía Argüelles is a visual artist and writer. Devotional swimmer and flea market gleaner, she resides in Zaragoza after having lived in the United Kingdom, Iceland and Germany.
Discover more