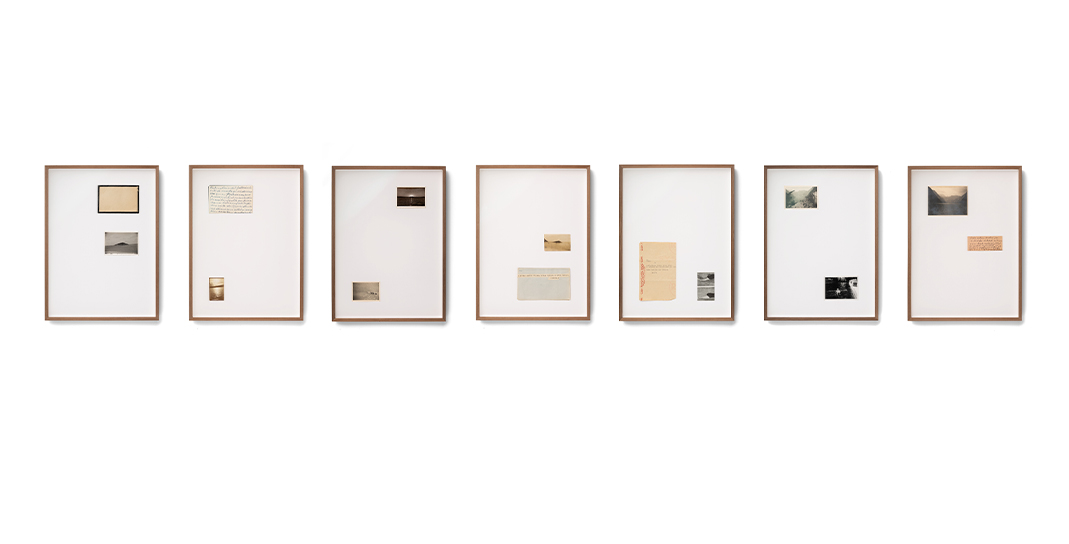 From July 15 to 19 we will be at the Artesantander 2023 fair with the artist Laía Argüelles Folch (Zaragoza, 1986). Laía's set of pieces is a project of expanded character that combines in its process the path of conceptual research, on the one hand, and, on the other, the path of creation of a series of works with a common axis. From the research side, the artist studies images as a form of thought and the ways in which images affect those who look at them in their conformation of the real. The amalgamation of the theoretical and creative paths allows the artist to develop a project that thinks directly from the images themselves.
Laía's task begins with the search, a search without a concrete objective, since she never knows beforehand what she is going to find. The search possesses what the surrealist André Breton called hasard objectif, an "objective chance" that is governed by the powers of not-knowing, by the unexpectedness of the finding in order to construct work from the rescued material. The artistic work with these materials challenges the consideration that images exhaust their meaning, and for this purpose they are recovered and reconfigured within these works to open multiple ways of thinking about transmission, survival, about the presence of the body and disappearance or fragility.
As a sample of this approach, from Chiquita Room we present in this edition of Artesantander a set of works that includes Maisons de week-ends imaginaires (2018-2021), Todavía siempre (2021), Marina (2021) and Standing Woman (2021).
When
14 July - 19 July 2023
14 July 2023
19 July 2023
Tuesday to Friday: 12 am – 8 pm
Saturday: 10 am – 2 pm
Where
Palacio de Exposiciones y Congresos de Santander
Calle Real Racing Club, 3, Santander, 39005
Book your tickets for Artesantander 2023
14 July - 19 July 2023

Tuesday to Friday
12 am – 8 pm
Saturday
10 am – 2 pm
Book now
Artist
Laía Argüelles Folch
Laía Argüelles is a visual artist and writer. Devotional swimmer and flea market gleaner, she resides in Zaragoza after having lived in the United Kingdom, Iceland and Germany.
Discover more