Edna (sold out)
Laía Argüelles Folch
2016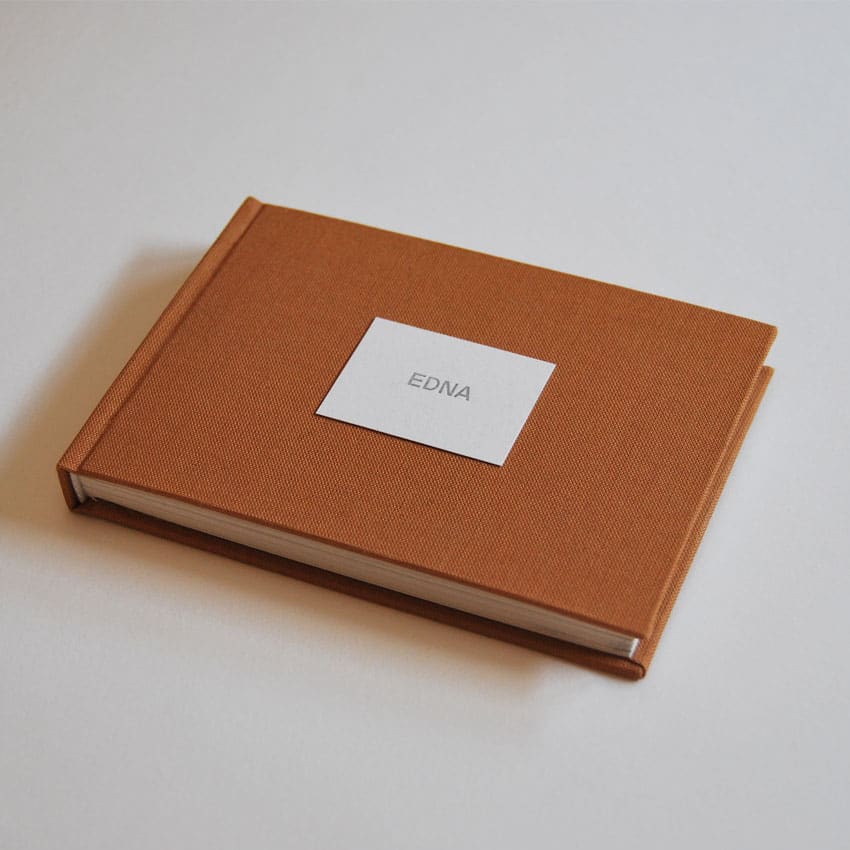 This book is a tribute to Edna St. Vincent Millay, a beloved poet, through the rewriting of a verse of the poem "Establishment is shocked":
I will no longer connive at my own destruction.
In the form of an inner string, this verse repeated page after page affects its message (a sort of "I will no longer tolerate my own destruction"), so that the exercise of repetition that runs parallel to its reading favours the assimilation of this litany. The ink turns from the transparent base to black, crossing a wide scale of greys (progressively darkening the ink). For this reason, the text, which on the first pages is barely read
Like a whisper, it is becoming a frme conviction and commitment to care for one's own future.
50,00€ (IVA incl.)
Out of stock
Collect in store
from 24 hours
More about the artist
Laía Argüelles Folch
Laía Argüelles is a visual artist and writer. Devotional swimmer and flea market gleaner, she resides in Zaragoza after having lived in the United Kingdom, Iceland and Germany.
Discover more