Immer Abschied
Laía Argüelles Folch
2020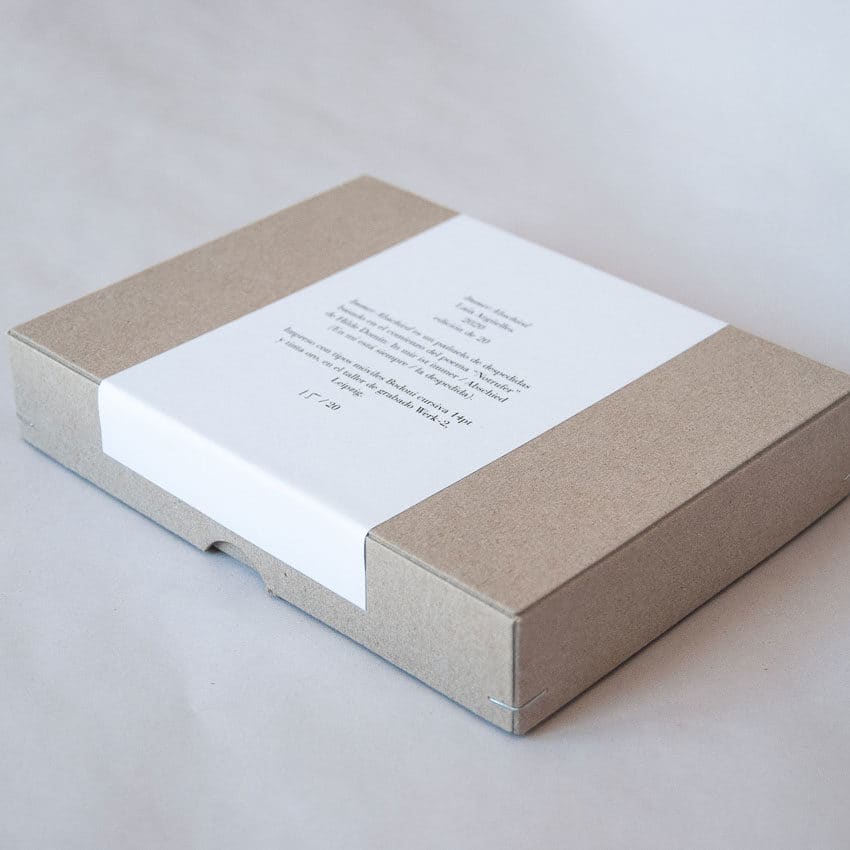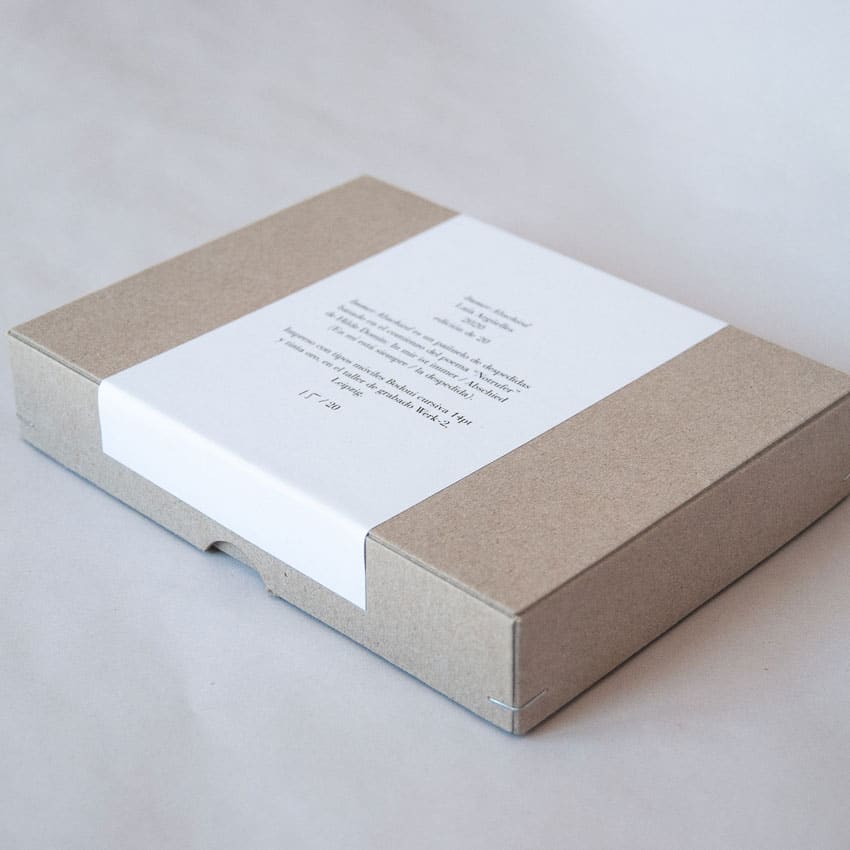 This multiple edition consists of what could be called a "farewell scarf". With the evocations it can generate for each person, these handkerchiefs could potentially be kept folded in a pocket, used to dry tears, or waved in the wind as a farewell gesture. These white handkerchiefs, subtly indicating this end, are printed (in gold ink and in movable type) with the German words "immer Abschied", i.e. "always the farewell", from a poem by the German poet Hilde Domin. The poet's biography is in itself a constant journey through the notion of displacement and exile, as well as separation and, ultimately, farewell.
Because of its quality as a textile object, small and portable, this handkerchief is the piece that is most likely to be taken with her. The portability of the handkerchief is the same as the portability of the farewell: defined by the movement and the goodbye, in the end it is the repository of the memory, taken in the context of the farewells as a tear that accompanies.
100,00€ (IVA incl.)
5 in stock
Collect in store
from 24 hours
More about the artist
Laía Argüelles Folch
Laía Argüelles is an artist, bookbinder and 'namer'. Devotional swimmer and flea market gleaner, she resides in Zaragoza after having lived in the United Kingdom, Iceland and Germany.
Discover more