Temperie (sold out)
Laía Argüelles Folch
2015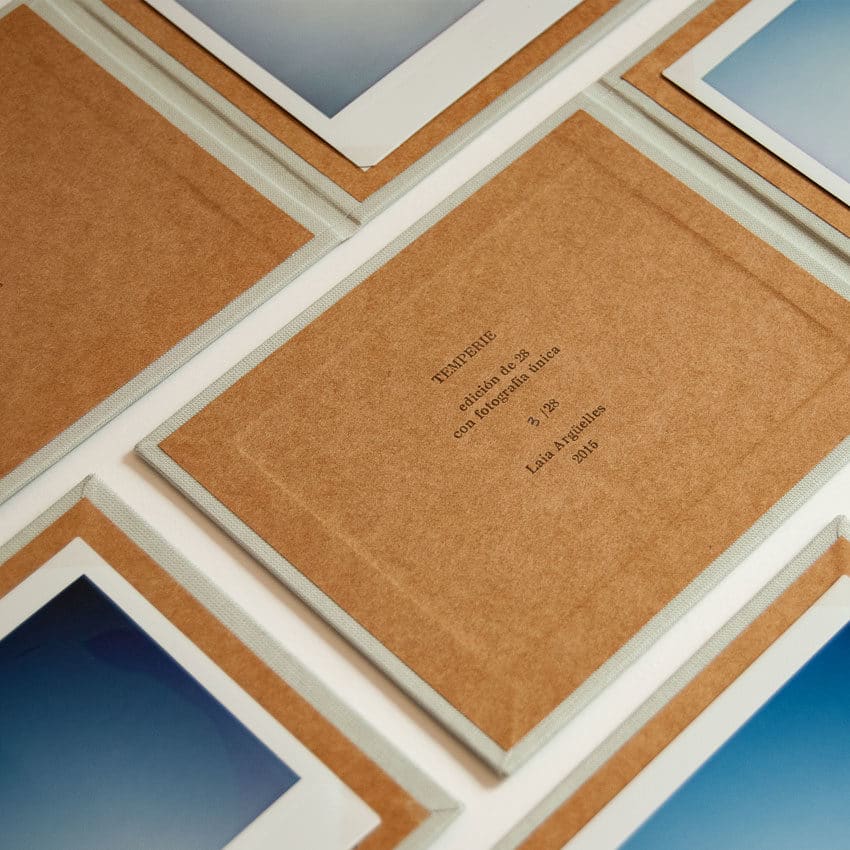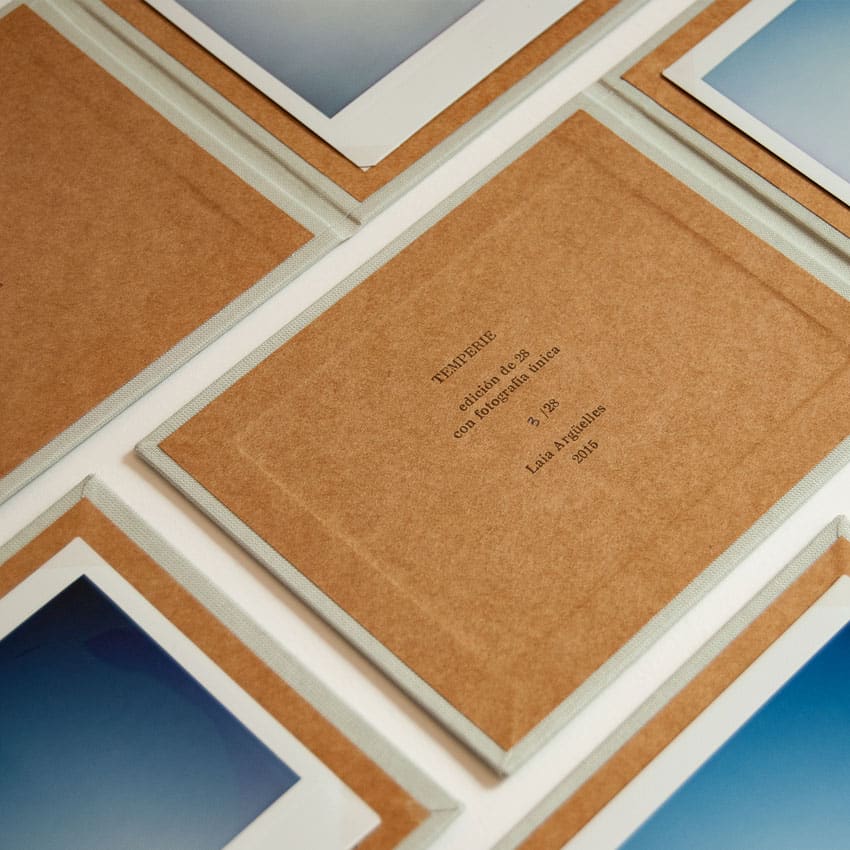 Artist's book in edition of 28 copies, with instantaneous photography inserted in platelet. Each image, given its nature, is unique. Made on different days, always in search of a monochrome and cloudless sky, the images (and, therefore, the edition) are twenty-eight, and thus correspond to the number of days in the month of February.
It could be said that this book does not have a cover, but although it is a book whose meaning is shown when it is unfolded, when it is opened, the truth is that the cover, with the washed blue and flat of the fabric, tries to resemble and evoke that blue surface that does not need any other textual information.
30,00€ (IVA incl.)
Out of stock
Collect in store
from 24 hours
More about the artist
Laía Argüelles Folch
Laía Argüelles is a visual artist and writer. Devotional swimmer and flea market gleaner, she resides in Zaragoza after having lived in the United Kingdom, Iceland and Germany.
Discover more