The Coal Code
Duae Collective
2018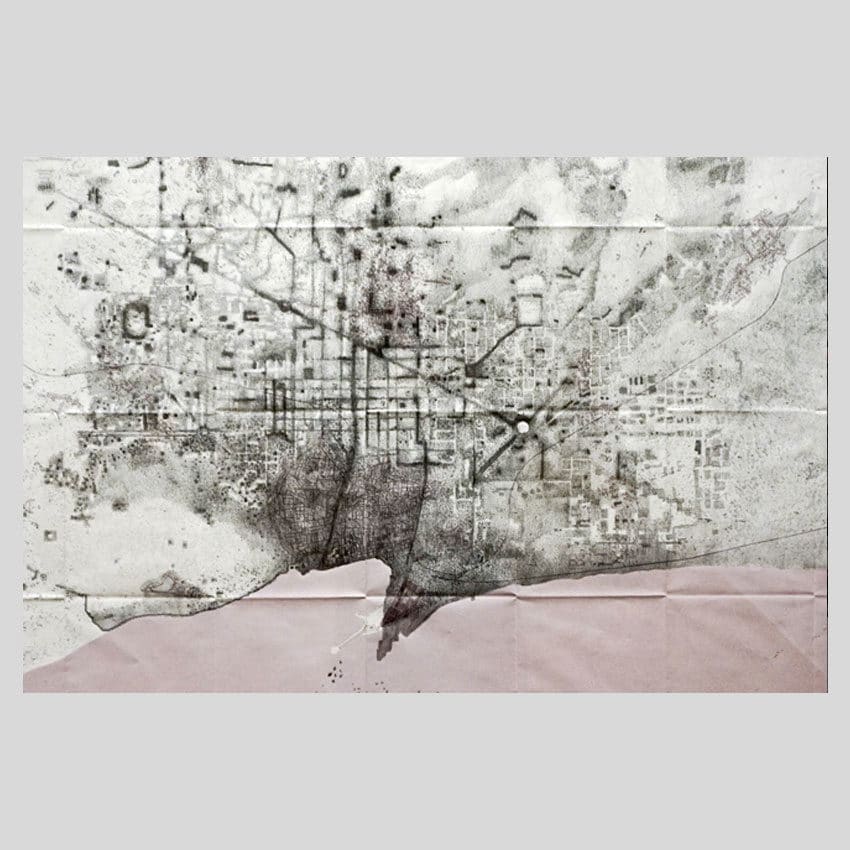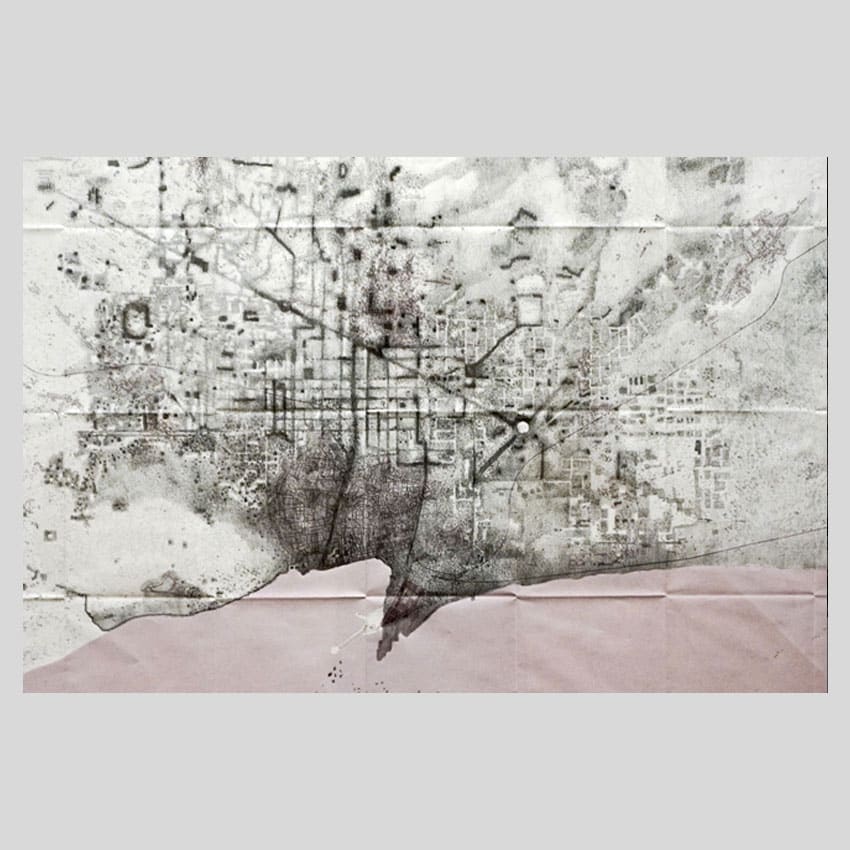 The Coal Code is a research project that combines an exchange of knowledge between different disciplines and techniques. The project explores new representations of the urban landscape as an intangible relationship between people and territory. The work, through a process of experimentation, emphasizes the invisible and immaterial aspects of reality, representing a new image of the city.
The Coal Code represents, through drawing, the geo-located photographs stored in the Instagram social service obtained through the API consultation, analysed over the course of a day. From this Instagram data we have made a new interpretation of the city through our imagination, translating the intangible mathematical principles of the digital world to the tangible world on a cartographic basis. Drawing, data analysis, and cartography have been necessary tools for a better understanding of our environment and the city. In this work, imagination is more important than mathematical data for a new cartographic model of the city.
Graphite on map.
1.000,00€ (IVA incl.)
1 in stock
Collect in store
from 24 hours
More about the artist
Duae Collective
Artistic collective formed by Luna Coppola and Silvia Campidelli whose work focuses on contemporary visual research from a multidisciplinary approach. Participates in the exhibition Barcelona Plan B.
Discover more