Plan Bee
Luis Torroja
2018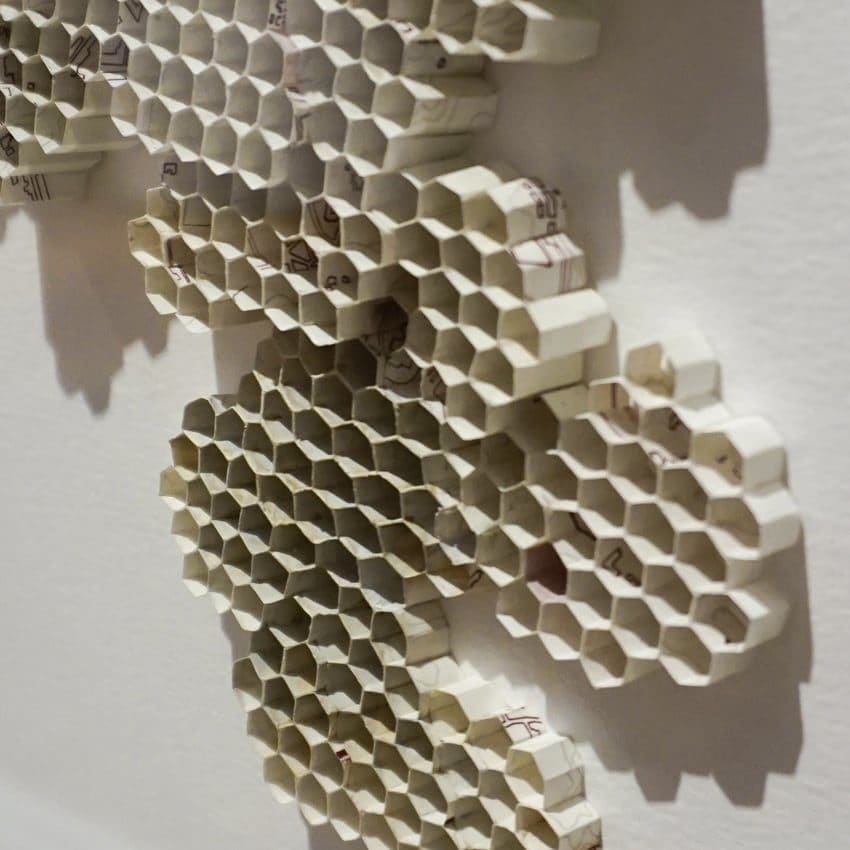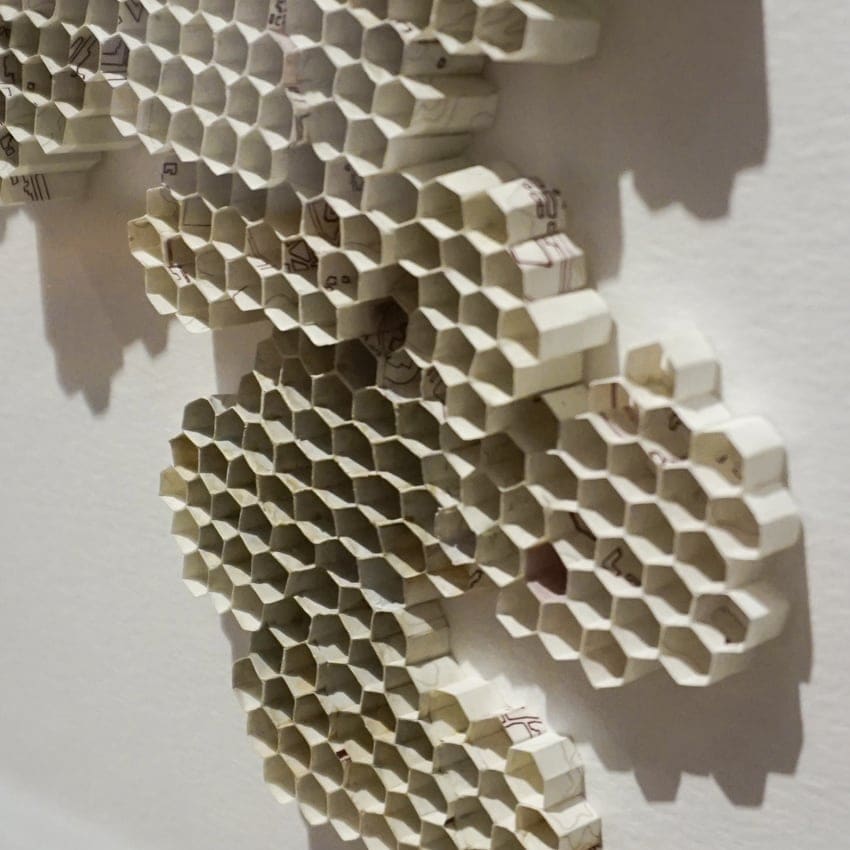 The proposal for Luis Torroja's Barcelona Plan B project is to renounce the map as a two-dimensional representative plane of an idea and use it as a material, transforming its dimension so that it acquires a more tangible function. With this, he aims to bring me closer to the idea of immediacy, of present action rather than projection. On the other hand, reflecting on some of the aspects involved in the function of the urban plan and its subsequent execution, such as the needs that are implicit in it, his interest in remembering and observing how nature works in that conception and what needs prevail in the construction of its living spaces emerges.
The result is a set of passive pieces of a more conceptual nature and, returning to their first purpose, some more experimental active pieces, with the intention of stimulating nature itself to form part of this plan. At the same time, it mainly chooses bees because they are one of the most relevant pollinating agents of the ecosystem, which has already been damaged by the needs that we humans put before our large living spaces.
Beehive built from map on paper.
150,00€ – 480,00€ (IVA incl.)
Collect in store
from 24 hours
More about the artist
Luis Torroja
Interdisciplinary artist with interest in experimentation and transformation of objects, elements or materials of the creative process itself. Participates in the exhibition Barcelona Plan B.
Discover more