Marina Sagona
"I'm interested in working on a wide variety of media concepts such as control or codependency."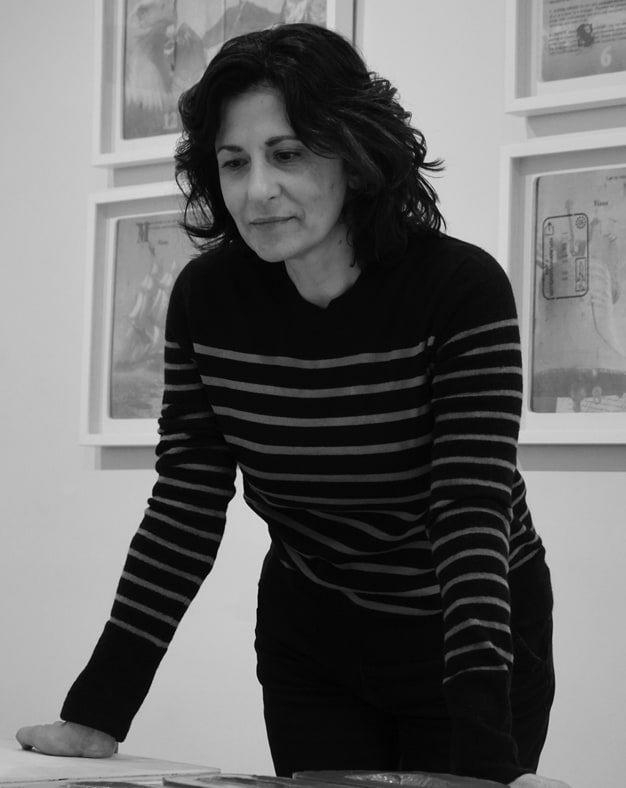 Roma, 1967
Marina Sagona is an Italian and American artist living in New York City. She works in a variety of visual media, often around the concepts of control and codependency, sometimes collaborating with other artists.
Sagona was born in Rome and first started her artistic career as an illustrator working in the publishing world. In Rome she was assistant to artist Mario Schifano. In 1995, Sagona moved to the United States and began to contribute regularly to The New Yorker and The New York Times.
From 2006 to 2008 she directed the contemporary department of Fiac Foundation for Italian Art and Culture.
In 2014, she co-curated the show Dante Ferretti: Design and Construction for the Cinema at MoMA.
Sagona is the recipient of the 2017 Strategic 50 Award and of the 2019 Domus Artist Residency in Galatina, Italy.