UBI CONSISTAM
Marina Sagona
2021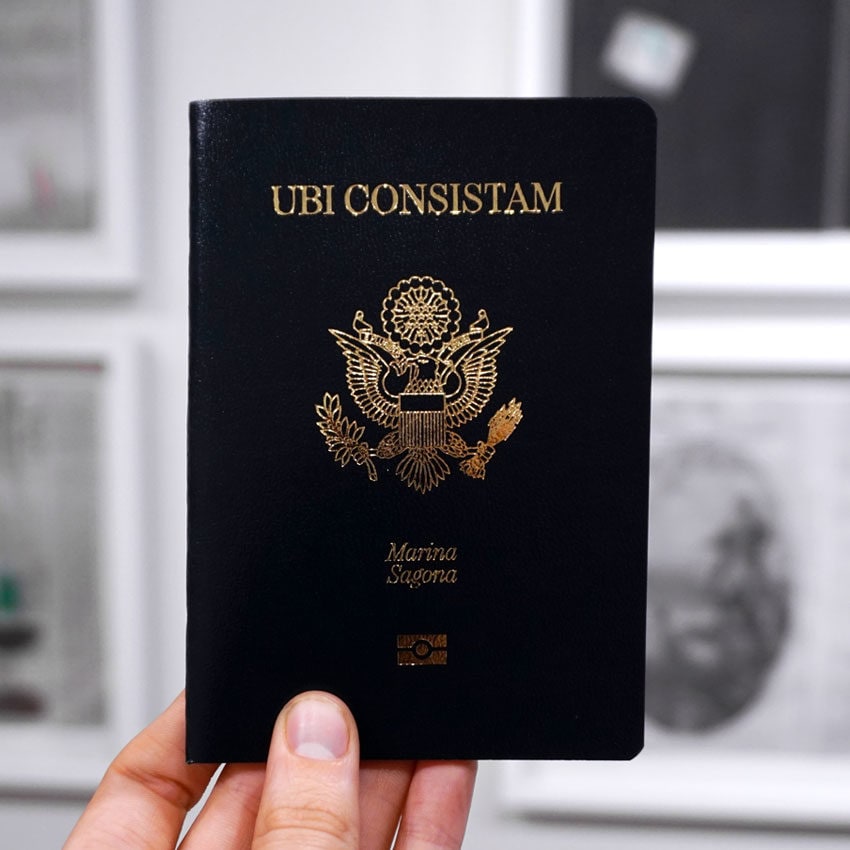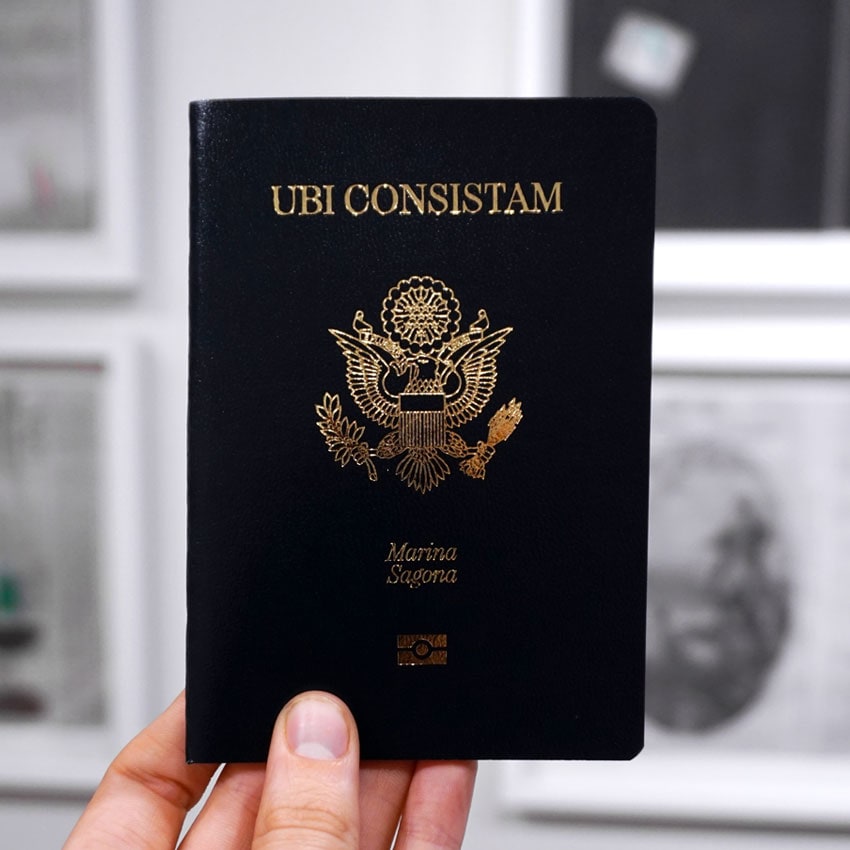 The publication UBI CONSISTAM is the result of Marina Sagona's residency at Chiquita Room in the framework of the homonymous exhibition. The exhibition is a project about the construction but also about the blurring of identity. This Latin quote is used to express the idea of a stable point and also the search for one's own identity. As Archimedes said, "give me a stable point and I will move the earth". The project began in 2017 when Marina Sagona acquired U.S. citizenship after living there for 22 years. The publication, which takes the form of a passport, features text by curator Kosme de Barañano and images of the works that are part of the project.
13,00€ (IVA incl.)
38 in stock
Collect in store
from 24 hours
More about the artist
Marina Sagona
Marina Sagona is an Italian and American artist living in New York City. She works in a variety of visual media, often around the concepts of control and codependency, sometimes collaborating with other artists.
Discover more