La ciudad de Pulgarcito
Zigor Barayazarra
2018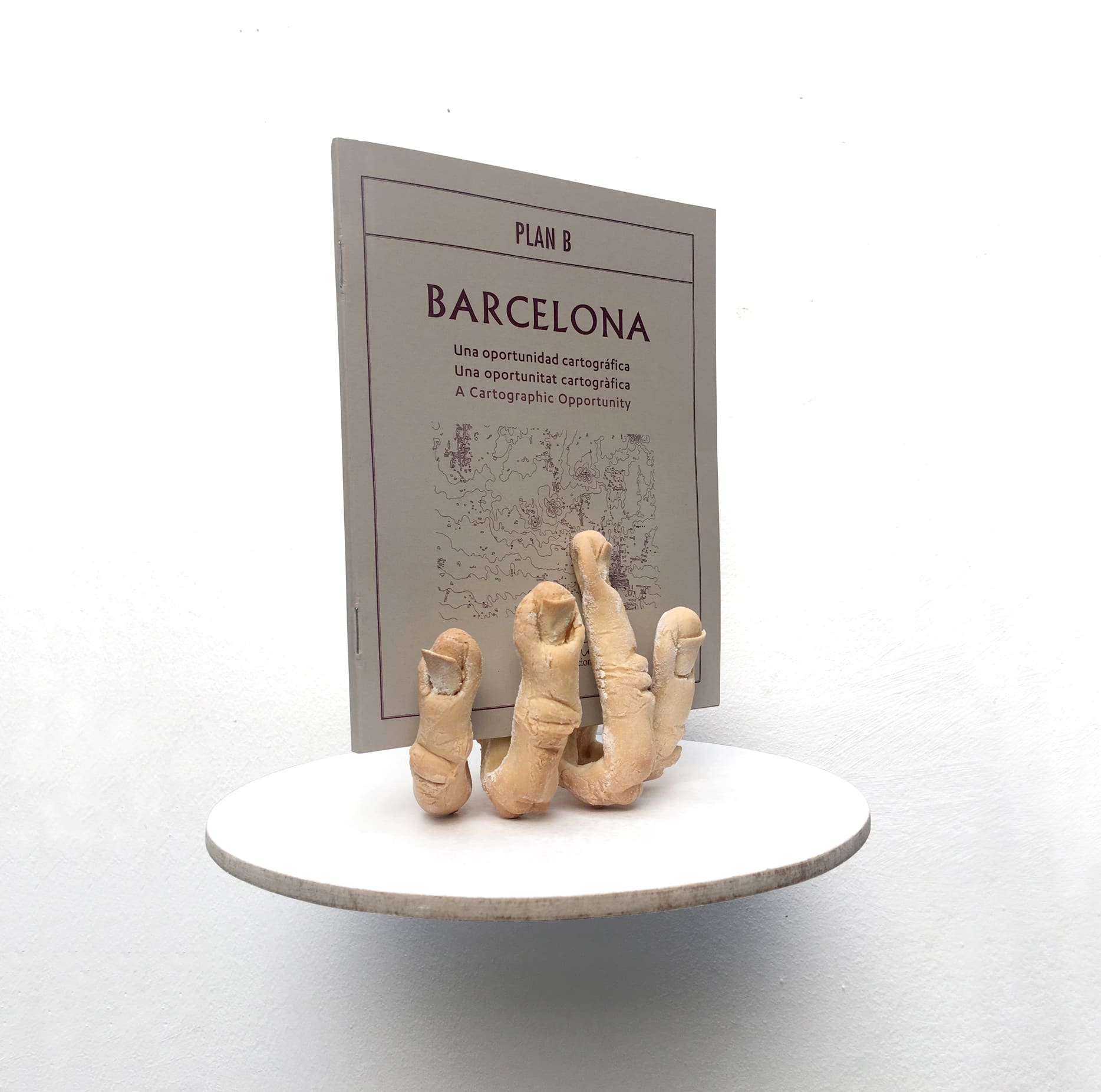 From the highest point of the city, Tom Thumb imagined himself standing on a branch before the eager eyes of his six brothers.
I will put a pond there – pointing with my hand -, with an evergreen garden, with colourful trees and flowers for lovers to give to each other. And in the centre, a three-storey fountain, and in the bottom, fish. Then there – turning your body without having lowered your pointing hand – a wide avenue that from the pond reaches Barceloneta to cycle down in a hurry and make races. Around the castle there would be a fair, with its hustle and bustle and stands full of sweets and cakes. Each neighbourhood would have its own square to dance in on Sundays and a playground with lots of sewers for marble tournaments. A bridge there to cross the river and go beyond – it became more and more lively. All the houses would have large windows so that they could see the sun and how it rains. Where the trains would have a large white stone station with an iron roof and many drawings in stained glass windows. With gift shops and a huge clock with bells that always gives the time for a siesta. We will tell Celestí the baker to make the biggest oven… And to smell the bread all over the city… And to get here… And up here we will put our cabin.
Bread sculpture, map and cover.
600,00€ (IVA incl.)
Check price
1 in stock
Collect in store
from 24 hours
More about the artist
Zigor Barayazarra
Artist who experiments plastically and visually with different languages, evidencing with his practice the processes. Participates in the exhibition Barcelona Plan B.
Discover more