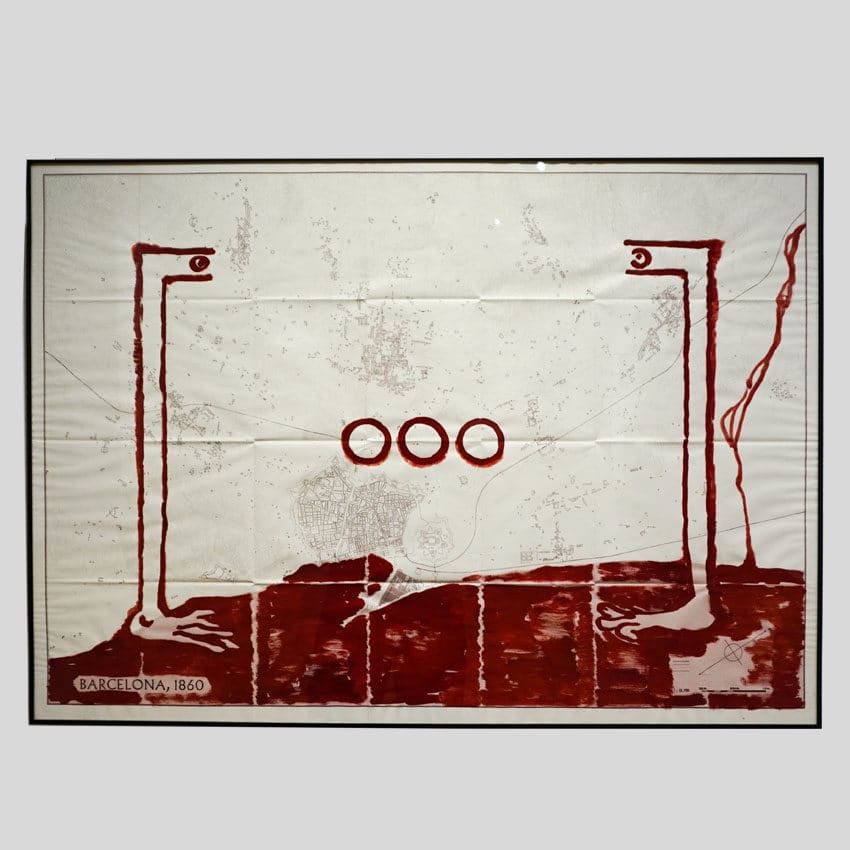 […] is often used to indicate that a certain textual reference is taken from another context. My intervention for Plan B aims to reflect on history while maintaining this type of idea. Who did what, when, where and how are always the consequences of many small connections and probably also of some misunderstanding or coincidence. My projects are rarely solutions to a given problem, but rather one more layer, another, built on the splendour or ruins of some cultural content or element.
Oil on map.
2.000,00€ (IVA incl.)
Check price
1 in stock
Collect in store
from 24 hours
More about the artist
Rasmus Nilausen
Artist with special interest in giving new meanings to painting and research on it with typographic elements and text. Participates in the exhibition Barcelona Plan B.
Discover more