We are back to
El Cangrejo del Raval
Closing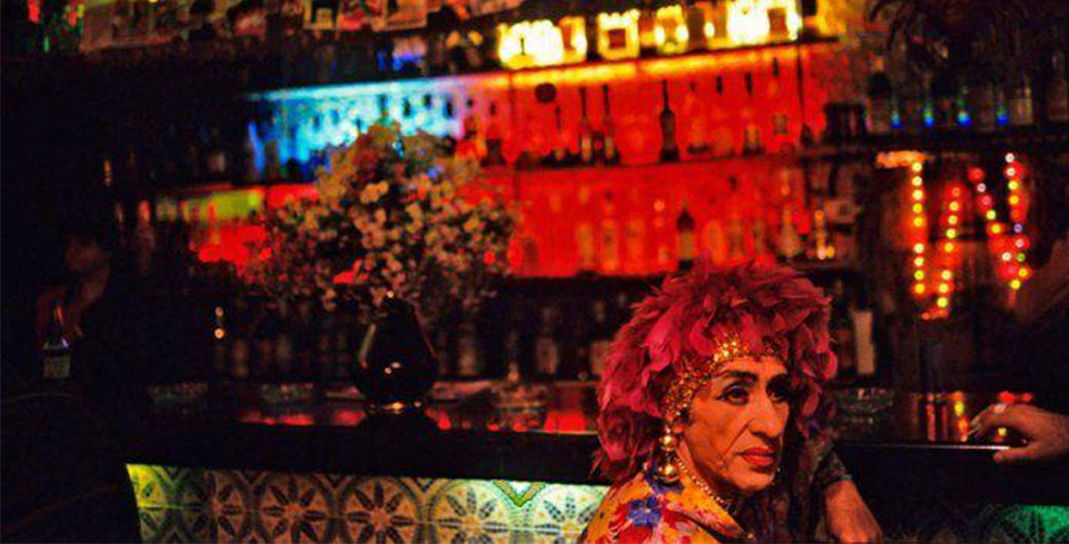 As the closing of Daniel Gasol's project, on Thursday 3 February we met up at the legendary bar El Cangrejo. Maybe some of you are not familiar with it, but this traditional music bar in the lower part of the Raval is a historic venue in Barcelona, with an atmosphere and drag shows, kitsch decoration and good vibes to the sound of Camilo Sesto or Raffaela. Closed due to pandemic effects, its lord and master, Eugenio, reopens the temple of fireworks for us to enjoy a very special evening.
El Cangrejo is one of the places where the numerous police raids carried out in the name of the Vagos y Maleantes law, later called the Social Dangerousness law, took place, and we are going to celebrate the place as a bastion of resistance to freedom. On this occasion, Rubén and Desiré will be the stars of the show, two stars of drag who have been performing for over 40 years on stages here and there in hotels, nightclubs and all kinds of nightclubs. Buy your ticket now to make sure you don't miss out!
Doors open: 7 p.m.
Rubén and Desiré start performance: 9 p.m.

IMPORTANT:
The use of a mask is compulsory.
Attendees must be seated during the entire performance.
When
3 February 2022
3 February 2022
3 February 2022
19:00 - 23:59
Where
El Cangrejo del Raval
Carrer de Montserrat, 9, Barcelona, 08001
Book your tickets for We are back to
El Cangrejo del Raval


3 February 2022 @ 19:00

-

23:59
Book now
3 February 2022 @ 19:00

-

23:59
Artist
Daniel Gasol
Daniel Gasol is an artist and holds a PhD from the University of Barcelona (2015). His artistic practice revolves around mediation, critical pedagogy and collective dynamics. He questions dominant discourses constructed by the powers that be on identity, work, class or consumption that convert forms of fiction and/or reality. He began his career combining research and artistic production, investigating the mechanisms that constitute hegemonic narratives.
Discover more